AGIPI Billiard Masters 2009 Qualification Stages
Auditorium AGIPI
12 avenue Pierre Mendès France
67300 Schiltigheim
France
www.agipibilliardmasters.com
www.kozoom.com
Qualifiers: Friday - Sunday 30,31 January, 1 February 2009
Main Event: Thursday-Sunday 12-15 March 2009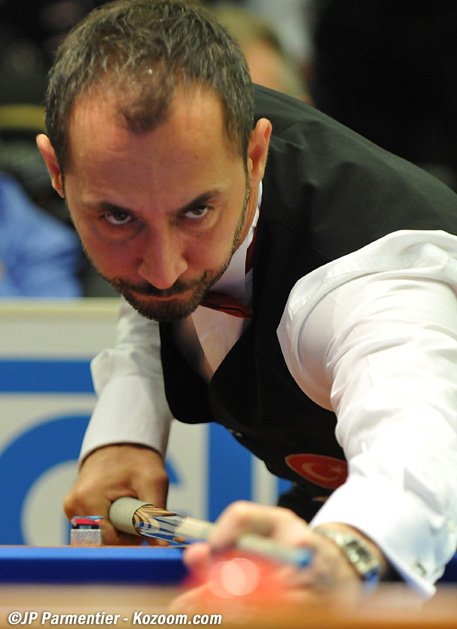 Turkey's Semih Sayginer is back.
Three World Champions fail to qualify for AGIPI BILLIARD MASTERS final stages
The second and last qualification weekend for the AGIPI BILLIARD MASTERS has come to an end. As the reigning and the former World Champions Zanetti and Umeda did not qualify, only five out of the eight World crown holders made it to the final stages. Two young guns are rewarded for their performance this weekend with a return ticket for March: Jeremy Bury and Filipos Kasidokostas. Alongside the two representatives of the next generation are two much heralded notables: Frederic Caudron and Semih Sayginer. Caudron stupefied the crowd this weekend with his new-found form, after winning the World Cup in Sluiskil last week. Semih Sayginer, ´Mr. Magic´, the number 1061 of the world ranking, was just awesome. Phenomenal cueing combined with the brightest of heads...he´s back!

"Read More..." for the details.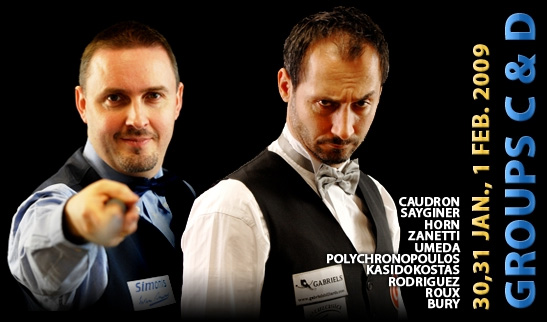 The AGIPI BILLIARD MASTERS has raising the bar in the world of cuesports. The format of twenty of the worlds best players, forty second shot-clock to stimulate rhythmic play, over € 130K prize money and the state-of-the-art website with live scoring and live-stream produced by Kozoom corp. give this tournament a truly professional profile.
From March 12 to 15 all final matches will be broadcast live on Eurosport 2 in 46 countries, 11 languages. The stars of this beautiful sport will reach millions of viewers and marvel them with their artistic sportsmanship, a dream coming true for the AGIPI president and billiard aficionado, Mister Claude Fath.
This years quarterfinals-draw:
Sayginer - Blomdahl
Forthomme - Bury
Merckx - Jaspers
Caudron - Kasidokostas
Make sure to follow the action in march : Live in the AGIPI arena in Schiltigheim, Live on Eurosport 2 or online at www.agipibilliardmasters.com.
See all results, watch the video magazine and enjoy the photo galleries on the official site of the event www.agipibilliardmasters.com.
The organization would like to thank all sponsors and partners of the 2009 edition : Agipi, Kress, Predator, Iwan Simonis, Billards Breton, Kozoom corp, Eurosport 2 and the UMB.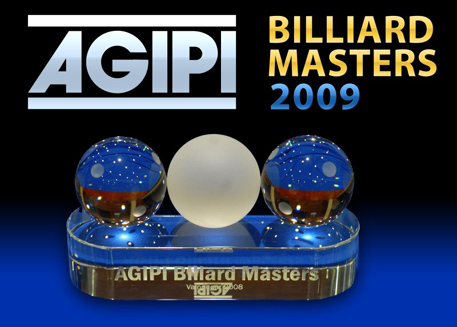 Check out the THE PRO CALENDAR for details of other events.