MickeyFlynns American Pool
103 Mill Road
Cambridge
CB1 2AZ
Tel: 01223 309 000
www.mickeyflynns.co.uk
Sunday 8 February 2009
Sunday 5 April 2009
Sunday 14 June 2009
Sunday 30 August 2009
Sunday 11 October 2009
Saturday-Sunday 19-20 December 2009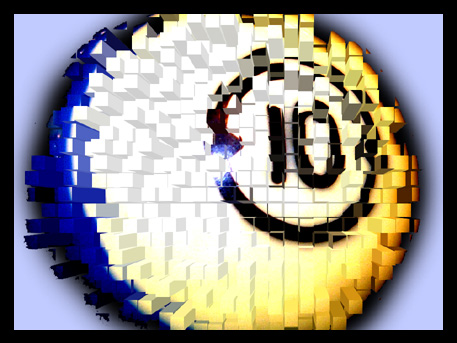 10 Ball Series details from Mickey Flynns
Mickey Flynns are pleased to announce their 2009 10-ball series - five action packed events are install with the 16 best overall players qualifying for an end of season GRAND FINAL which will carry a guaranteed first prize of £1000.
We would like to wish all competitors the very best of luck!
"Read More..." for the details.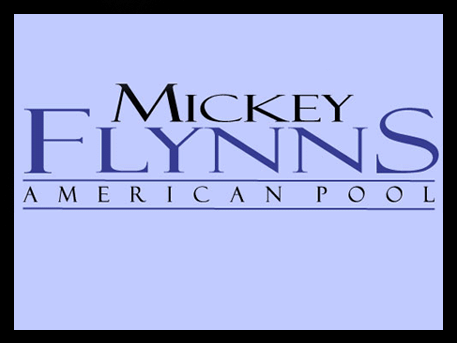 SERIES FORMAT
10-BALL WPA RULES
48 PLAYERS MAX PER EVENT (except grand final)
DOUBLE ELIMINATION TO LAST 8 PLAYERS, THEN SINGLE KNOCKOUT
WINNERS SIDE MATCHES RACE TO 8 WINNER BREAK
ONE LOSS SIDE MATCHES RACE TO 6 ALTERNATING BREAK
PRIZE MONEY (subject to 48 entries)
1ST PLACE £500.00
2ND PLACE £200.00
3RD PLACE £100.00 X 2
5TH PLACE £75.00 X 4
Entry to each event is £30, from each entry fee £5 will go into the grand final prize money.
POINTS SYSTEM (at each event)
1ST PLACE 10 PTS
2ND PLACE 8 PTS
3RD PLACE 7 PTS
5TH PLACE 6 PTS
9TH PLACE ONWARDS 5 PTS
The top 16 players who accumulate the most points after 5 events will qualify for the GRAND FINAL. All other players that have participated in the series will also qualify for a separate tournament to be run on the same weekend as the grand final, there will be a small entry fee to this event. This event is open only to players who have participated in any event in the series.
If there is a tie in points regarding spots for the Grand Final then racks won in all tournaments will declare who is in and who misses out, so every rack is all the more important.
PLEASE NOTE: regarding entry fees, that if a player puts his name down to play and does not show up on the day and fails to inform us that they were unable to play, then they will still have to pay that entry fee before entering another event in the series.
THE DRAW
The draw will take place at 10:45am with play due to start at 11am.
There will be 48 players maximum that enter the draw, as the field is drawn into a 64 double elimination chart, this means that there will be at least 16 bye's. The 16 players that get a bye in any event CANNOT receive a bye in the next event.
So if you get a bye in Event 1 you can't get a bye in Event 2 but will be eligible for a bye in Event 3.
This gives all competitors an equal chance to receive a bye.
TOURNAMENT DATES
1. 8TH FEBRUARY
2. 5TH APRIL
3. 14TH JUNE
4. 30TH AUGUST
5. 11TH OCTOBER
19TH/20TH DECEMBER – GRAND FINAL
FOR ANY FURTHER INFORMATION AND ANY INQUIRIES
PLEASE CONTACT RICARDO JONES ON 07894905788
Check out the Pro9.co.uk calendar for details of more Mickey Flynns events.