The Empire Pool Tour
Press Release
Founder, Tournament and Sports director
E-Mail:
darylpeach@empirepooltour.com
Events coordinator
E-Mail:
markmills@empirepooltour.com
www.empirepooltour.com
Wednesday 18 April 2007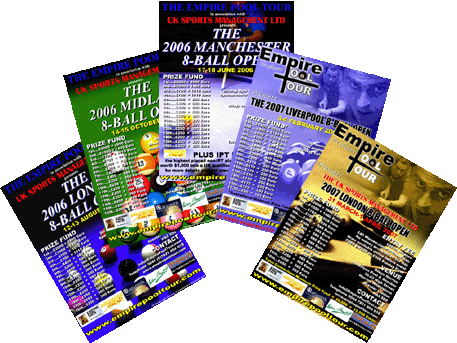 EPT suspended !
The Empire Pool Tour has been provisionally suspended until further notice. This is due to the fact that we had to cancel the last event, the 2007 London Open, due to unavoidable circumstances. This has now upset the remaining schedule, so until we are 100% certain of the next events we have to suspend the tour.
Once we have come to agreements with all concerned, we will then make an announcement on the matter.
GUTTED!!!