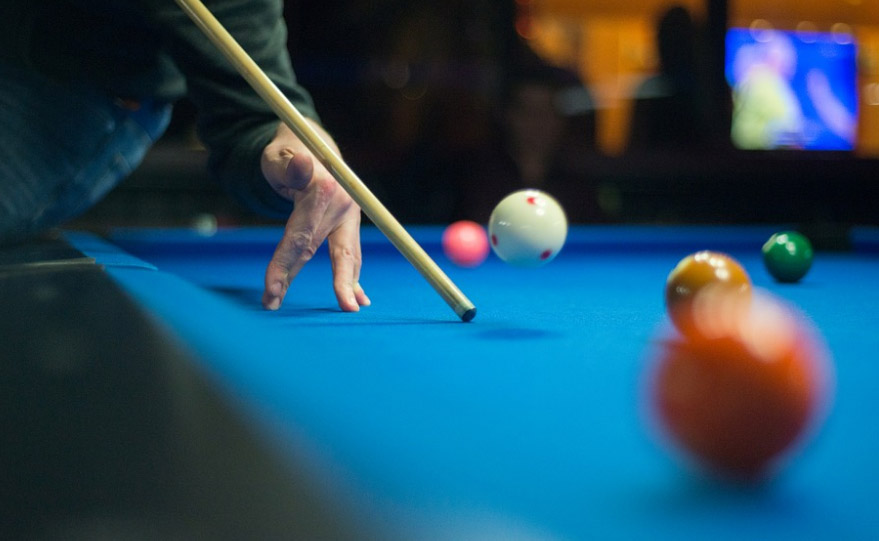 Click the image to view the larger poster - use "back" to return here.
How to be a Pro 9 PredatorPool
may have been considered the poor relation to snooker in the UK, with little coverage on television compared to the more traditional green baize game, but it is growing in popularity all the time.
The formation of a new World Pool Series has certainly helped which, although based in the USA, was actually devised by England's Darren Appleton.
The competition is made up of four events - the Molinari Players Championship, the Aramith Masters Championship, the RYO Rack Classic Championship, and the Predator World Series Championship.
Two events have already taken place, with 18-year-old Albanian Klenti Kaci captured the Aramith Masters Championship in early April, proving that it is a sport that appeals to all ages.
For those who like a flutter on pool the next event is in July, and it may be worth a look at these free bet deals from
Bethut.co.uk
.
The players on view in New York may be the cream of the crop but everyone has to start somewhere and a few tips might help the average player improve his or her game.

Share this article on FaceBook
"Read More..." for further details!
One common mistake is to take on the obvious shot and not assess the balls.
It is often prudent to attempt the more difficult shots while trying to keep a run going by moving other balls around the table.
A turn can end very quickly if a couple of balls hanging over the pockets are dispatched, leaving the rest on the cushions.
Another error is to use the 'hit and hope' technique, thinking that by the law of averages, a ball will fall at some stage - it rarely does.
Trying to pot the black ball, if you get that far, at all costs can also be costly. Remember - preventing your opponent from sinking the black and trying to force a mistake to produce an opening can be just as effective as a game-clincher.
The average player has a tendency to over-hit the balls and it is a certain way of missing what would normally have been straight forward ball.
It costs accuracy and will also leave the cue ball out of position for the next shot.
Finding the best way to grip a cue might sound obvious but it is the little things that can help improve a player's game and so make sure it feels comfortable in your hand.
When taking on a shot, make sure you line up with your chin and not you hand or cue. It leads to a smoother body move, and the rest will automatically fall into place.
While practising alone will help with potting angles and speed of the cue ball, playing against opponents of a similar standard or better is the way to go as it will stretch you and make you strive to become better.
It will help to focus the mind and help you raise your game.
While not everyone is going to become as good as young Kaci and win money for doing what they love, just a few simple tweaks here and there will make you a better player.
Enjoy the article? Now try this...
View Pro9's front page!
Chat about this article in our forums.
Visit The Pro Shop to see new cues and gadgets.
Check out the Pro9.co.uk calendar for details of more events.