THE 2013 GB9 MIDLANDS CLASSIC
Park Inn by Radisson Hotel
Forgegate
Telford Centre
Telford
Shropshire
TF3 4NA
United Kingdom
www.gb9balltour.com
-
brackets/results
-
live scoring
-
live stream
Friday/Saturday/Sunday 22-24 February 2013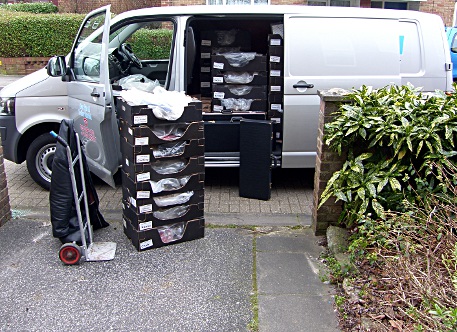 Today is the day it all kicks off!
The Pro Shop is packed and going on tour - a return to the GB 9 Ball Tour at long last after a three year drought (I woke up early because I'm so excited ) it's going to be great to be back on tour, seeing so many familiar faces as well as a lot of new ones.
I'm really glad the tour has now got it's own tables, but I've really missed going out on tour, watching great players and seeing great pool, live in the UK, and it's good to be back at long last. Please come and say hello - I'm coming home!

Share this article on FaceBook
"Read More..." for the details.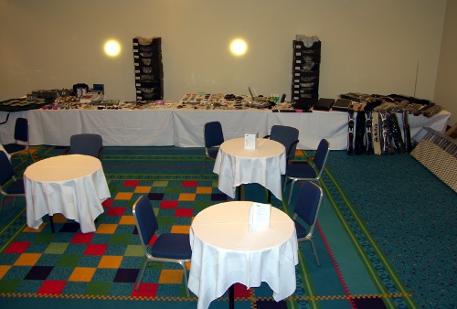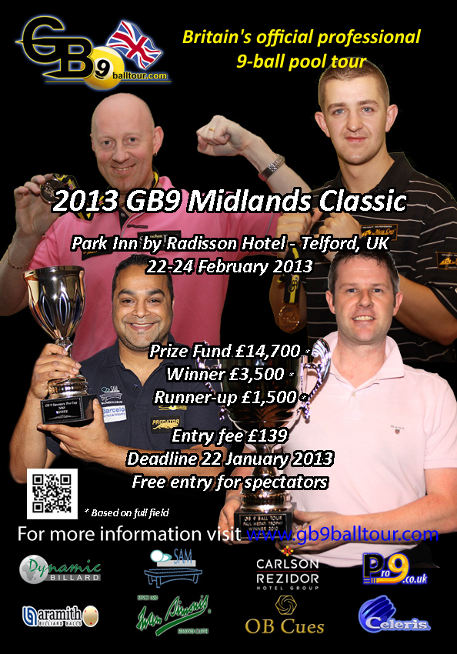 Enjoy the article? Now try this...
View Pro9's front page!
Chat about this article in our forums.
Visit The Pro Shop to see new cues and gadgets.
Check out the Pro9.co.uk calendar for details of more events.