WIN THE ORIGINAL "CUE SHARK" IN OUR FREE-PRIZE GIVE-AWAY!!!
Pro9 proudly presents:
Our Best Free Prize Give-Away EVER!!!
Open to everyone in Europe!www.cueshark.comEnter this competition here in the Pro9 forums!
Monday 7 June 2010
...Another fantastic free-prize draw for Pro9'ers!!!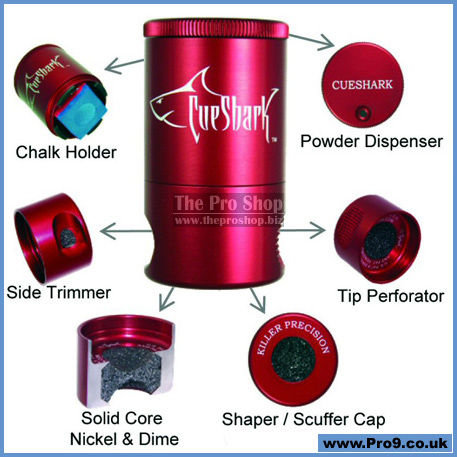 Win The Original "CueShark" Super Tool Gift Pack - FREE!
The CueShark is an all-in-one, high quality, cue tip maintenance tool and billiard accessory. Tool for tool, it's innovative design outperforms and outlasts all others currently on the market.
Engineered with patented shaper, perforator and side trimmer designs, it is the only tool to also include talc & chalk. Everything you need at your fingertips in one convenient compact device!
If you can answer one simple question you could win one FREE!!! Now, go to the
Pro9 Forums HERE
and tell us your answer!
There's no wrong answer!!! Each entrant will be given a number, and a EuroMillions lottery ball will choose the winner!

"Read More..." for further details!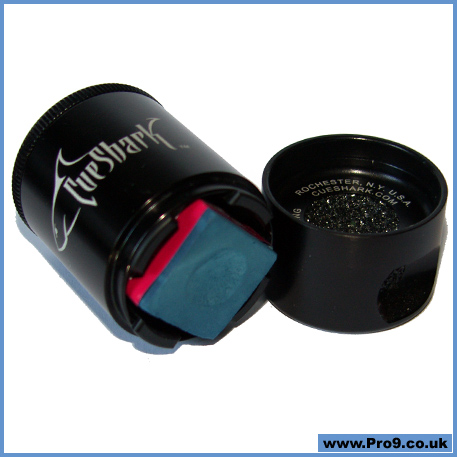 CueShark offers all in one cue tip maintenance tools that are the most outstanding pool and billiard accessories available on the market today!
The entire prize is actually a full CUESHARK gift pack including The Original CueShark Multi-Tool, a free T-Shirt, sturdy belt clip and canvas tote-case - with a total worth of $99 plus shipping.
Now, go to the Pro9 Forums HERE and tell us your answer!