audiovisualgifts.co.uk | audiovisualgifts.wordpress.com | twitter.com/avgifts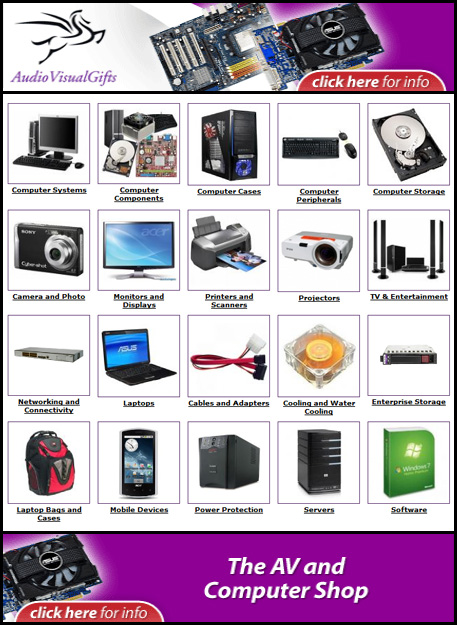 Click the image to visit Pro9's first non-industry sponsor.
Some of you may know Douglas Isaac. He's a pool player and a Pro9'er, (formerly known here as "certified_hacker" we've changed his user-name to "Doug9ball" as it sounds friendlier). Anyway, this is his business and he's sponsoring Pro9 with some advertising, so please, if you're contemplating an AV purchase, support someone who is supporting your favourite pool website - and even if you're not thinking about buying anything, just take a look, check out his blog site, maybe even "follow" him on Twitter? - I know you'll help, thanks in advance!
www.audiovisualgifts.co.uk