GB9 Leagues
Enjoyable team fun for:
Local grass roots players
More advanced players
Even win promotion to:
GB9 County League
GB9 Challenge Tour
www.gb9leagues.com
info@gb9leagues.com
Starts January 2010 - register NOW!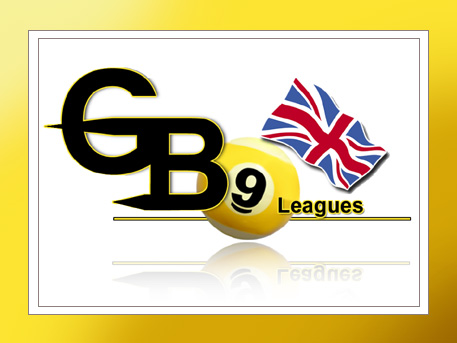 Free membership for all GB9 league teams, saving £19.95
The GB9 ball league announces an improved deal for all GB9 ball players.
The GB9 Leagues and Rileys announces an improved deal for all GB9 ball players.
Rileys are committed to the development of 9 ball in the UK, and as a thank you for your patience have worked out a deal for all members who wish to play in the GB9 Leagues as part of the hugely popular team package deal.
Starting today and until midnight on Saturday January 29th If you register (for those that have registered and paid up - bear with me) for the GB9 Leagues, They will pay your membership fees for the year and offer you the team discount package!. This includes:


Free annual GB9 league membership
20% discount on food and drink at the bar
50% discount on table time at Rileys
Free after match food
Free Rileys annual membership
Free League Shirt
Maurice Kelly, CEO of Rileys comments "We are delighted to see that the GB9 leagues is proving popular and with the team package benefits the 9 ball player can benefit from excellent money saving deals, free membership and a professional format that will sustain amateur players.
I would like to say thank you for your patience. I appreciate we are running a little behind schedule, however this has allowed us to get as many of our clubs on board as possible".

"Read More..." for the details.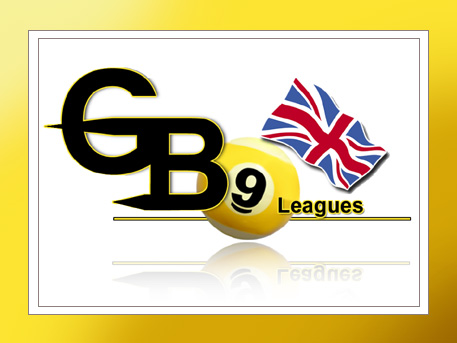 To qualify just log onto www.gb9leagues.com click individual members and sign up (when at the registration page, make sure you select annual league). Once registered you will be directed to a paypal page. complete the £19.95 payment for membership and GB9 Leagues will convert the payment into a Subs payment.
This means that for just £5 a week you will get all of the above as of Monday February 1st.


If you have already paid your £19.95, not to worry Rileys will honour all existing memberships too (Rileys Clubs only). So any payment made will be converted by GB9 Leagues into your 1st subs payment.

If you have selected the Joint membership and paid £34.95, the above applies and you will be contacted on Sunday 30th January re the County structure.

So for those that have paid already - congratulations your already in with a chance to make some good money and for those thinking about it, well, what more of an incentive could you ask for!!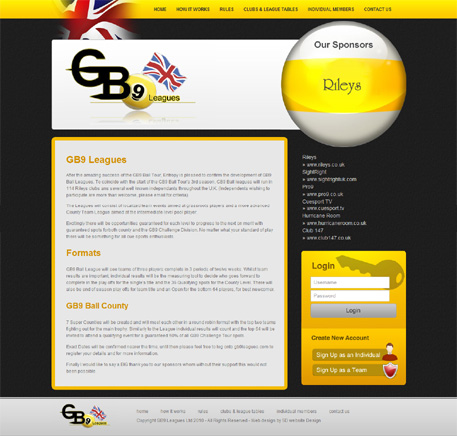 Visit any Rileys club for further details or go on-line at www.gb9leagues.com
Check out the Pro9.co.uk calendar for details of more pool events.