Predator QR2 3 Inch Extension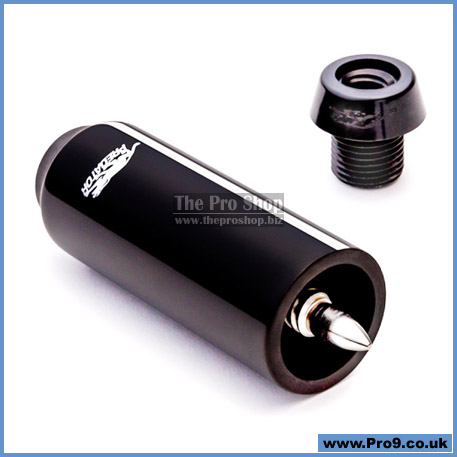 Predator QR2 3 Inch Extension
3 Inches Cue Extension

The new QR² Mini Extension from Predator pairs with any Predator Cue equipped with the Uni-Loc Weight Cartridge System. Once Installed, the quick releasing extension adds an additional 3 inches of butt length with a single turn of extension handle. Simply remove your existing rubber bumper and replace it with the Uni-Loc QR Extension² bumper.

• 8K SERIES
• BK III SERIES
• BLAK2 SERIES
• CRM SERIES
• IKON2 SERIES
• P3 SERIES
• SP6 SERIES
• SPORT II SERIES
• THRONE SERIES
• LIMITED & SPECIAL ED. (2012 & NEWER)

IMPORTANT NOTE: If your cue uses the old weight bolt system, this extension will not be suitable for your Predator Cue - this is only for cues that use the new UniLoc Weight Cartridge System, like Predator P3, Ikon2 onwards, Blak, and new Predator Special and Limited Edition cues.

• Solid construction, perfectly matches Predator cues
• Extends your cue 3 inch
• Black High-Gloss finish
• Bumper weight: 0.4 oz
• QR Mini Extension weight: 2.65 oz

Available immediately - price includes postage to anywhere in Europe!


price: £68.99