Practice Pro Pocket Reducers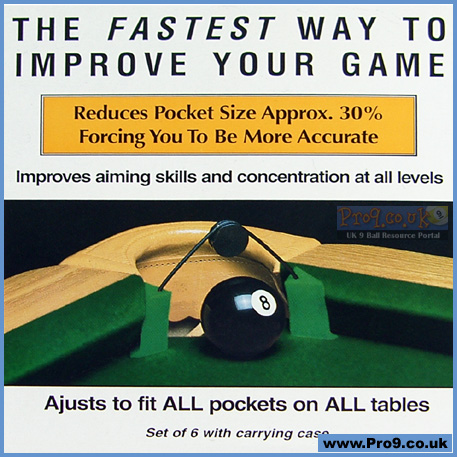 Practice Pro Pocket Reducers
Make the leap, get an edge, and take your game to the next level.
The fastest way to improve your game.
Reduces pocket size by 30% on average.
Forces you to be more acurate.
Improves aiming skills and concentration at all levels.
Adjusts to fit ALL pockets on ALL tables.
Practice Pro Pocket Reducers come in a set of six and they REALLY do work, reducing pocket width by an average of 30% by extending the natural line and angle of the existing cushion.
price: £49.99