Power Break G - Sport Grip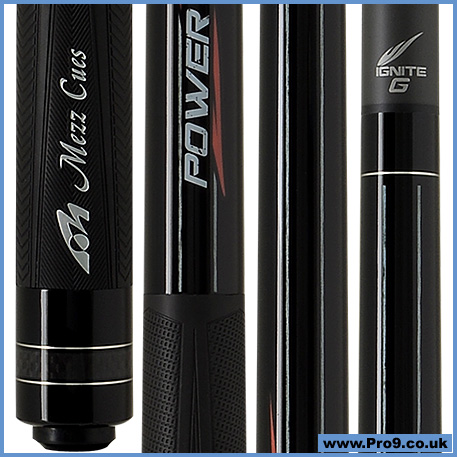 MEZZ POWER BREAK G
Black Mezz Power Break G Cue Butt with IGNITE G Shaft 13mm, Sport Grip
BREAK THE LIMIT!
The highly advanced Power Break G break cue is a combination of the Ignite G carbon fibre break shaft technology and the redesigned break-balance tapered composite butt technology. This ultimate collaboration channels all the energy from your break shot straight to the cue ball, giving maximum power and optimum forgiveness for an explosive break.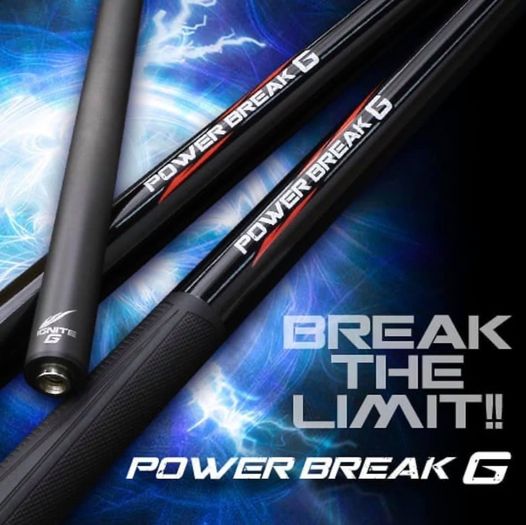 Specifications
• Shaft : IGNITE G
• Shaft Length : 737mm (29.0 inch)
• Butt Length : 737mm (29.0 inch)
• Tip : Mezz Sonic
• Tip Diameter : 13mm
• Joint : United
• Weight : 538~552g (19.0oz~19.5oz)
Material
• Forearm : Composite wood (Black)
• Butt Sleeve : Composite wood (Black)
• Ring : Silver
• Grip : Sport Grip
Reserve yours NOW! Second shipment arrives Europe - March/April 2021.
You can now pre-order for the second batch - scheduled around December of this year, but this will only include the no-wrap models. We plan to deliver more of both models in March and April of next year, 2021.
price: £764.00