Mezz Travel Bag TB-17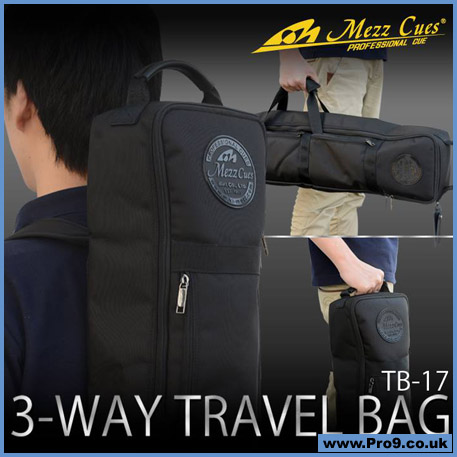 Mezz TB-17 Travel Bag
Travel With Comfort

The TB-17 travel bag protects your cue case when you are travelling and constantly on the go. This travel case can hold Mezz cue cases easily. With two durable straps in the hidden back compartment, the TB-17 can effortlessly turn into a back-pack or maintain as a standard carrying bag with a hand grab loop on the side and top of the case. Travel comfortably with this durable, lightweight and smart looking TB-17 travel bag.

• Size: H900 x W180 x D150
• Weight: 850g
• Materials: Nylon
• Colour: Black

Order Now for delivery in January 2022

We are pleased to deliver worldwide, but due to the weight/size of this product free shipping is only available within the UK.

price: £155.00