Mezz ACE 18 Series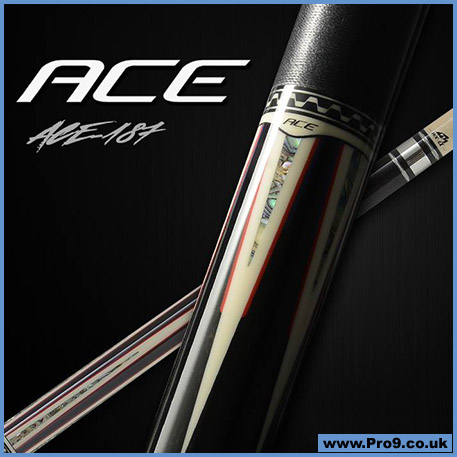 Mezz ACE Series
Ace In The Hole
The Ace Series reinvented with the new WX Alpha shaft for amplified power and precision. With the combination of Miki masterful artistry and unprecedented technology, the ACE Series deliveres ultimate cue responsiveness and incredible accuracy. Get the competitive edge with an ACE in your hands.
Shaft : WX Alpha
Shaft length : 29 inches
Tip : Kamui Original (S)
Tip diameter : 12.8mm
Joint : Wavy
Butt length : 29 inches
Grip Irish linen
Weight 19.0-19.5oz
For detailed specifications on each individual model visit the official Mezz World website:
www.mezzcue.com/en/products_pool/cues/playcue/ace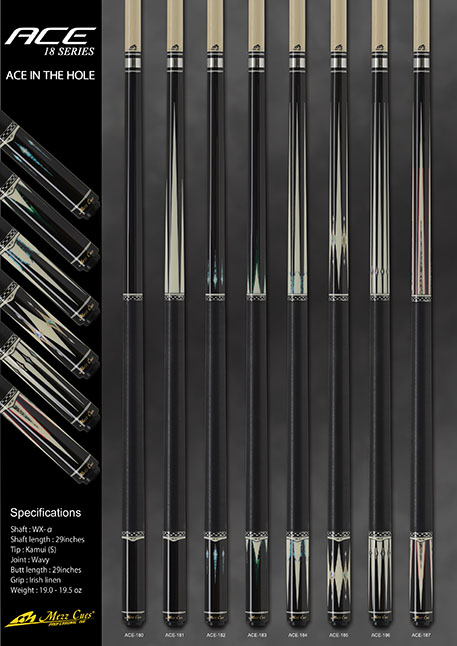 Click the image to view the larger photo - use "back" to return here.
MEZZ ACE SERIES

MODEL

ACE-180
ACE-181
ACE-182
ACE-183
ACE-184
ACE-185
ACE-186
ACE-187
AVAILABLE

£ 700
£ 815 (add £ 115)
£ 985 (add £ 285)
£ 1,005 (add £305)
£ 1,130 (add £430)
£ 1,265 (add £565)
£ 1,275 (add £575)
£ 1,460 (add £760)

All new Mezz ACE18 come with WX Alpha shaft and Irish linen grip
price: £700.00