World Champion Black Titanium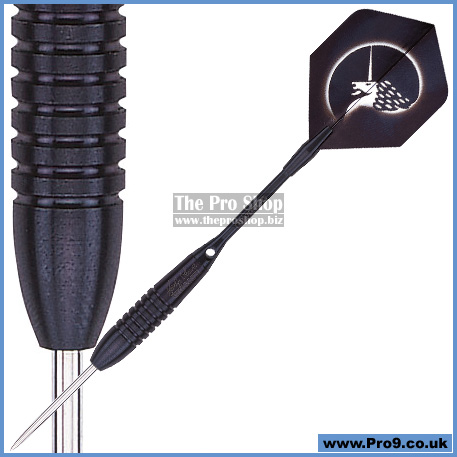 World Champion Black Titanium
90% Tungsten

► Unicorn Black Titanium Series
► Black Titanium Aluminium Nitride coating
► Ultra hard finish
► 90% Tungsten Nickel alloy
► Engraved Unicorn hallmark
► Guaranteed weight series

Professional darts has never been so competitive. The pressure and rewards are intense and players are looking for an edge to give them that unfair advantage.
Unicorn Tungsten Black – the no expense spared exclusive new range. Physical vapour deposition gives an ultra hard grip, with superb feel and durability. Black Series are equipped with 100% Titanium Black shafts to continue the same seamless grip further down the throw.

If you are serious about your darts you owe it to yourself to try the very best – Unicorn Tungsten Black.