Predator Roadline 4x8 Soft Case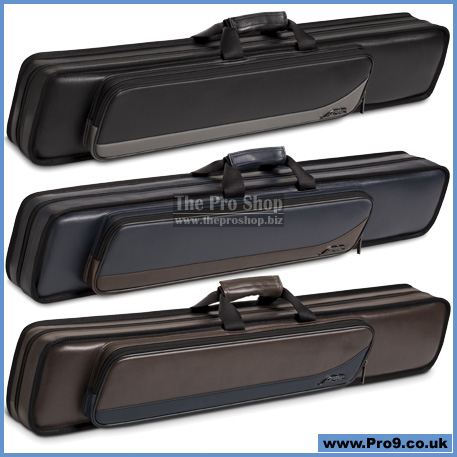 Predator Roadline Cases
Take you game on the road.

Whether your game takes you up the street or around the globe, Predator's Roadline 4×8 soft cases were engineered to get your equipment where you need it. Constructed of extremely durable ultra-vinyl, padded and tiered interior cue/shaft pockets, and an exterior pocket design that can secure a jump cue butt and extension, Predator's double-stitched Roadline 4×8 cases are more than ready to hit the road.

• Durable ultra-vinyl with extra padding
• Double-stitched construction
• Tiered interior pockets
• Breathable mesh pocket for chalk
• Swiveling and removable padded shoulder strap

4 butts / 8 shafts

Available in Black, Blue, or Brown

We are pleased to deliver worldwide, but due to the weight/size of this product free shipping is only available within the UK.
price: £149.00
This product is no longer available