Instroke 4x8 Leather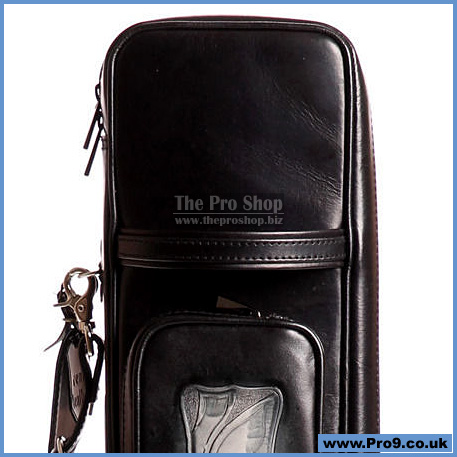 Instroke 4x8 Soft-Sided Leather Case
Soft Sided Black Leather Case

Everything you would expect from a real leather, top of the range Instroke case - from the super supple leather to the high quality stitching and attachments.

• Case will hold butts and shafts up to 31 inches long.
• Typical cloth 4x8 interior layout.
• Case weighs 4.50 lbs. (2.07 kilos).

Specs:
• Top Pocket: 5″ x 8″
• Bottom Pocket: 5″ x 16″
• Case Length: 33 inches
• Case Width: 5 inches
• Case Depth: 3 inches.
• Butts: 4
• Shafts: 8

We are pleased to deliver worldwide, but due to the weight/size of this product free shipping is only available within the UK.
price: £483.08