Predator BK-Rush Stack Wrap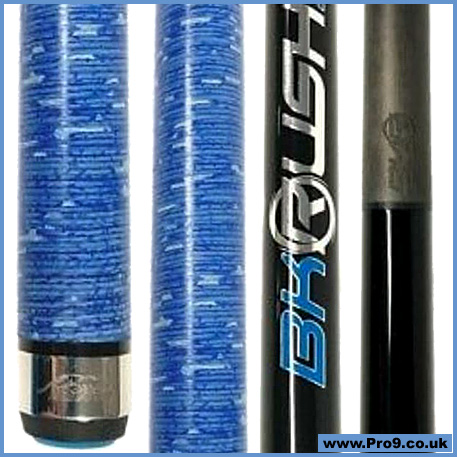 PREDATOR BK-RUSH STACK WRAP
BK-Rush Series Break Cues (Customised)
The all new BK-Rush high-performance break cue combines Predator's proven BK technology with an optimized REVO carbon fiber composite shaft developed for breaking. Featuring a four-piece fused construction butt that is break balanced to deliver more power with less effort, and a REVO BK-R carbon fiber composite break shaft developed to transfer that raw power with the accuracy of a playing shaft. The Predator BK-Rush is our most powerful break cue, it simply obliterates the competition.
• REVO BK-R Carbon Fiber Composite Shaft
• Uni-Loc Steel-Lite Pin
• Uni-Loc Weight Cartridge System
• Exclusive blue and silver-grey stacked leather wrap
• REVO soft bag
• REVO Wipes (x5)
• Microfiber Cleaning Cloth
Watch the technical specification video for the new Predator BK-Rush Series
• Shaft: REVO BK-R Carbon Fiber Composite Shaft
• Standard shaft length: 29″
• Tip: BK Hybrid Tip
• Joint: Uni-Loc Steel-Lite Quick Release™ Joint
• All new Uni-Loc Steel-Lite Quick Release Joint
• Standard weight: 18oz, adjustable in 0.10oz increments with cartridge kit
• Wrap: Customised Stacked Leather Wrap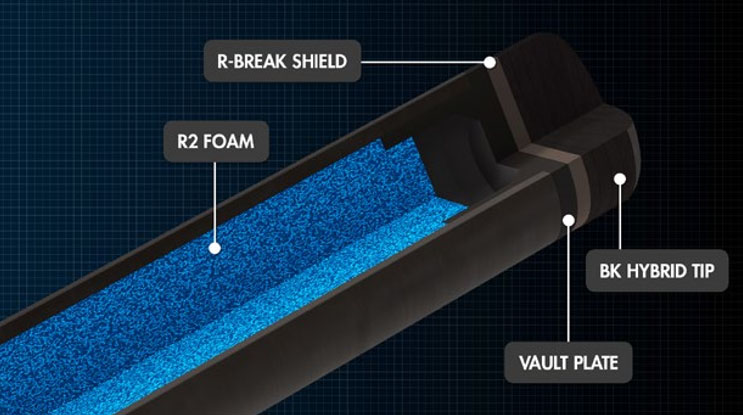 REVO FRONT-END CONSTRUCTION
Vault Plate
The patent pending Vault Plate completely re-configures the stress points between the BK Hybrid Tip, R-Break Shield, R2 molecular multi-density foam, and carbon fiber composite tube to create a construction that is stronger from every axis with less mass and a higher level of kinetic energy transfer.
R2 Molecular Multi-Density Foam
The R2 molecular multi-density foam fills the shaft with multiple densities at specific locations to increase or decrease stiffness and transfer consistent feedback to the player's hand.
R-Break Shield
The R-Break Shield, developed from FR4 composite creates a stronger and more tactile bonding surface that not only protects the Vault Plate, but also provides the power of a phenolic break tip – with the control of the BK Hybrid Tip.
BK-Hybrid Tip
7The BK-Hybrid tip is comprised of seven layers of premium leather injected with our hybrid additive to create a tip that offers an exceptional hardness rating (transferring more energy) with increased control and improved chalk adhesion.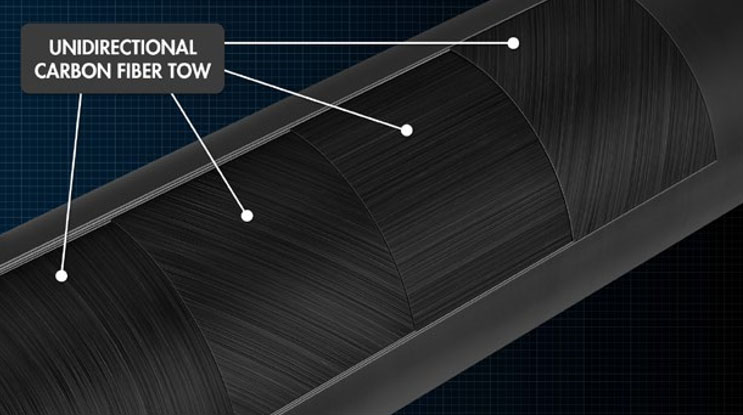 REVO CARBON COMPOSITE CONSTRUCTION
Unidirectional Aerospace Grade Carbon Fiber Tow
Woven fibers have long been the expected standard of carbon fiber construction, but they are not necessarily the best for every application. We have long recognized both the strength and the function of carbon fiber weave, however, recent advances in fiber technology and construction techniques have led Predator to take a different design approach. Previously, a woven fabric was the norm for the outermost covering of any carbon component. Now, new aerospace grade carbon fiber tow construction methods and new fiber placement theories allow us to tune the REVO BK-R shaft by orienting the carbon fiber tow in the directions most suitable for specific locations in the REVO BK-R shaft itself.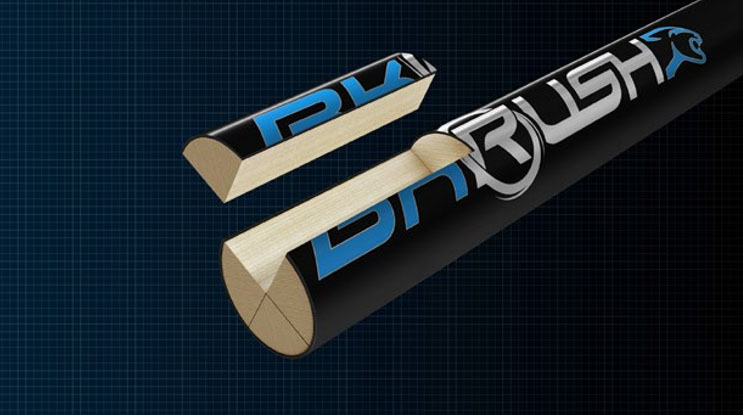 4-PIECE FUSED CONSTRUCTION
For Seamless Power
BK-Rush's four-piece fused construction eliminates the need for an A-joint while maintaining exceptional strength. This elongated reinforced construction transfers energy more seamlessly while providing a remarkably solid feel.
Break-Balanced For More Efficiency
The result of extensive research and testing by top pros. By increasing strength and stiffness without additional weight, the balance point of the cue was recalibrated to more effortlessly harness player power.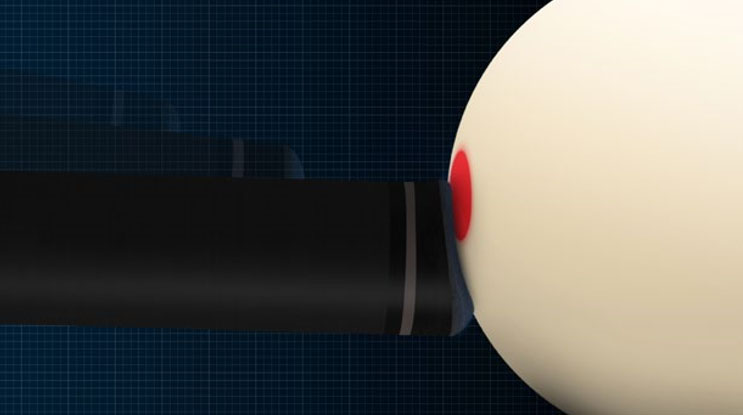 ACCURATE ENERGY TRANSFER
A Marriage of Power and Accuracy
From its BK Hybrid Tip to its break-balanced butt cap, the Predator BK-Rush was developed to be the best performing break cue in the world, giving players the power and control they need to take their game – and their first shot to the next level.
price: £789.00