Kamui Gator Grip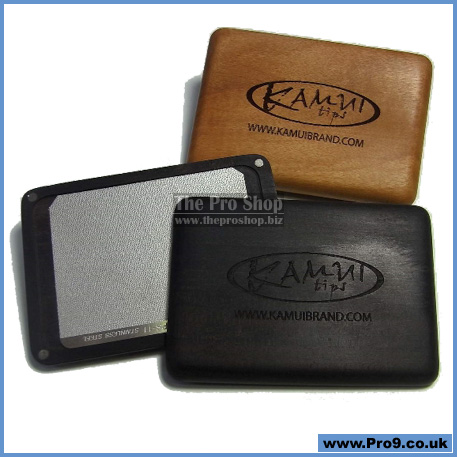 KAMUI Gator Grip
KAMUI tip scuffing and shaving tool.
When your tip has been under extensive use and is not like it was, when it was brand new, then give it a little agitation from the KAMUI Gator Grip.
How to use:
1. Scuff miss-cue area on the tip
2. Softly press the cue tip on the KAMUI Gator Grip and roll your shaft gently.
After maintenance
The fibre of leather is totally restored by scuffing the surface of the tip.
The scuffed fibre can now hold the particles of chalk so that miss-cueing is prevented.
MADE IN JAPAN.
www.kamuibrand.com
price: £37.55