Unique Tip Shaper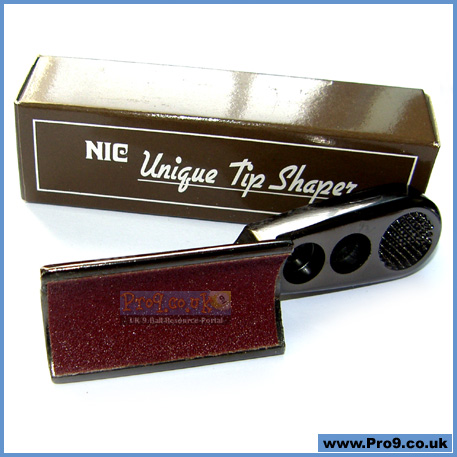 Unique Tip Shaper
Unique by name, and unique by nature, I'd never seen this tool before, and was surprised at how small it is... The picture here makes it look bigger.
This multifaceted tool is the Swiss Army Knife equivalent of tip tools. Obviously the long curved strip of textured sand paper like surface is ideal for shaping the tip, but this tool also has other features.
A dimpled texturising bowl on the butt of the tool is mirrored on the reverse by a shaping bowl with a rough textured finish to aid perfect tip shaping.
Two "burnishers" in the handle of the tool can be used to finish and seal the side of the tip, to prevent dirt and moisture ingress, and to help prevent "mushrooming" of the tip.
price: £14.99