2007 World Pool Championship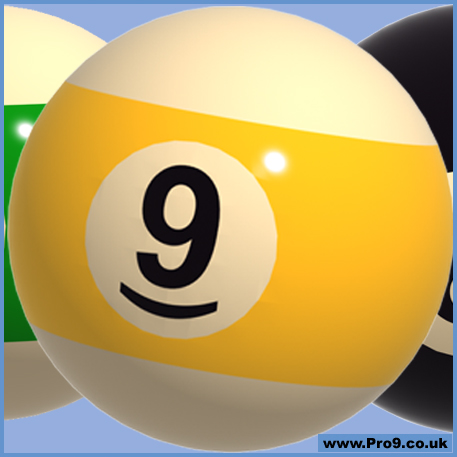 Genuine MatchroomSportDVD - World Pool Championship 2007
Matchroom's production quality of the greatest 9-ball competition ever recorded.

Important Notice: These are genuine original MatchroomSportDVD disks, NOT COPIES, but you will not receive a DVD case, no printed labels or sleeves, you are just purchasing the best quality pool DVD's of the greatest 9 ball tournament ever - once these are sold, that's it, there are no more being made!

These are the last remaining original disks from MatchroomSportDVD's original run of stock, a catalogue of hundreds of hours of some of the greatest 9-ball competition ever recorded (for a complete list of matches still available, view the list below). For the hard-core fans, some disks contain exciting extras, including: Before and after match interviews; footage of players enjoying time off, and behind the scenes shots; overviews of the results including flowcharts are also included on some DVD's.

Featuring all the MatchroomSportDVD production quality you have come to appreciate: During match play the scores and ball-order are always brought clearly in to view. The multiple camera angles (including extreme close-ups and birds-eye views) shot by the best cameramen in the business ensure you have a perspective better than the players on the table! Instant slow motion replays of crucial moments ensure you see action on the table even better than the referee!

These MatchroomSportDVDs will become an invaluable resource for 9-ball enthusiasts, students, pool hall owners, pool teachers, league players and of course the real fans!

WORLD POOL CHAMPIONSHIP 2007

Programme No.1
Day 1 Highlights:
Kenichi Ichigaki v Efren Reyes (Inchigaki 9-2 Reyes)
Ceri Worts v Tony Drago (Worts 7-9 Drago)

Programme No.2
Day 1 Highlights:
Reyes v Liu Chunpchuan (Reyes 9 - 7 Liu Chunpchuan)
Inchigaki v Martel (Inchgaki 9 - 3 Martel)
Drago v Kaplan (Drago 9 - 4 Kaplan)
Reyes v Kaplan (Reyes 9 - 4 Kaplan)

Programme No.3
Day 2 Highlights:
Bustamante v Zbynek (Bustamante 9-4 Zbynek)
Ortmann v Ngoc (Ortmann 7-1 Ngoc)
Corteza v Mladenovic (Corteza 7-9 Mladenovic)
Bustamante v Jeong (Bustamante 9- 0 Jeong)

Programme No.4
Day 2 Highlights:
Ortmann v Deuel (Ortmann 9-6 Deuel)
Lining v Deuel (Lining 7-9 Deuel)

Programme No.5
Day 3 Highlights:
Manalo v Dabovic (Manalo 9-7 Dabovic)
Strickland v Tan (Strickland 2-9 Tan)

Programme No.6
Day 3 Highlights:
Tan v Petroni (Tan 6 - 9 Petroni)
Li v Strickland (Li 5 - 9 Strickland)

Programme No.7
Day 4 Highlights:
Archer v Wu (Archer 7 - 9 Wu)
Van Boening v Chang (Van Boening 9 - 8 Chang)
Oi v Jenkins (Oi 9 - 7 Jenkins)
Orcollo v Kwok (Orcollo 9 - 4 Kwok)

Programme No.8
Day 4 Highlights:
Oi v Chao (Oi 9-4 Chao)
Van Boening v Pat Holtz (Van Boening 9-4 Pat Holtz)
Chao v Archer (Chao 9-3 Archer)
Holtz v Chamat (Holtz 7-9 Chamat)

Programme No.9
Day 5 Highlights:
Strickland v Luong (Strickland 8-10 Luong)
Petroni v Wu (Petroni 9-10 Wu)
Peach v Alcano (Peach 10-6 Alcano)

Programme No.10
Day 6 Highlights:
Wu v Bustamante (Wu 8-10 Bustamante)
Immonen v Drago (Immonen 10 - 6 Drago)
Van den Berg v Bustamante (Van den Berg 8-10 Bustamante)

Programme No.11
NOT AVAILABLE

Programme No.12
Quarter Finals:
Bustamante v Peach (Bustamante 10-11 Peach)
Gomez v Po-Cheng (Gomez 11-4 Po-Cheng)

Programme No.13
Semi Finals:
Peach v Foldes (Foldes 2-11 Peach)
Boyes v Gomez (Boyes - Gomez)

Important Notice: These are remaindered stock, white label, unprinted, no cases, no graphic sleeves, just the best quality pool DVD's of the greatest 9 ball tournament ever - once these are sold, that's it, there are no more being made!
price: £5.99