2021 Rileys Solihull - GO Customs 9 Ball Event 3
Rileys American Pool and Snooker
Hobs Moat Road
Solihull
West Midlands
B92 8JN
www.solihull9ball.com
-
youtube
-
facebook
-
twitch
-
instagram
-
cuescore
Saturday 23 October 2021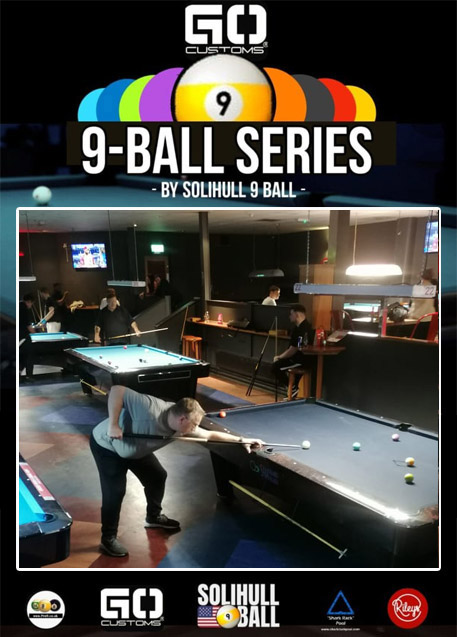 Dominant Buckley only concedes 9 racks in whole tournament!
Report by: Can Ibrahim
Riley's Solihull once again played host to the latest event in the Go-Customs 9-Ball series, and on the morning of the 23rd of October 40 players arrived sharply, ready to battle it out for cash, prestige, ranking points, and a place in the grand finals. The atmosphere was buzzing - the stage was set.
Dave Hopkin got off to a flying start, convincingly despatching aside Kevin Rowles 7-2. Shane Conroy also continued his good run of form after a good run at the last GB9 event, making light work of Shaun Johnson 7-1. Ryan Wissett didn't have it quite so easy though, squeezing past the senior Weaver, Steve, 7-6.
Elsewhere old rivals Luke Hart and Apostolis Harmas, who've had many a local battle, had a close one - the man from Greece coming up trumps this time. Dave Hopkin also gave one of the favourites from the day, Luke Garland, a run for his money, but Luke prevailed 7-5. Meanwhile, Garland senior and series founder Daryl didn't have it quite so good, falling to an in-form Kev Simpson, in a match that would have been easy on the eyes - neither player known for too much deliberation.
Other early games of note were a hill-hill thriller between Alvin Chan and GJ Black, which went the way of Alvin, and Terry Davies with a solid win over previous GB9 Tier 1 winner Stuart Colclough.
Tour chairman Andy Carter couldn't quite hold it together for what would have been a memorable win over Dave Hopkin, losing hill-hill in an exciting, nervy game. Meanwhile there was no time for sentiment between fellow Solihull-based players, Ryan Coton and Andy Lacey - Andy inflicting a heavy defeat on up-and-comer Ryan.

Share this article on FaceBook
"Read More..." for the details.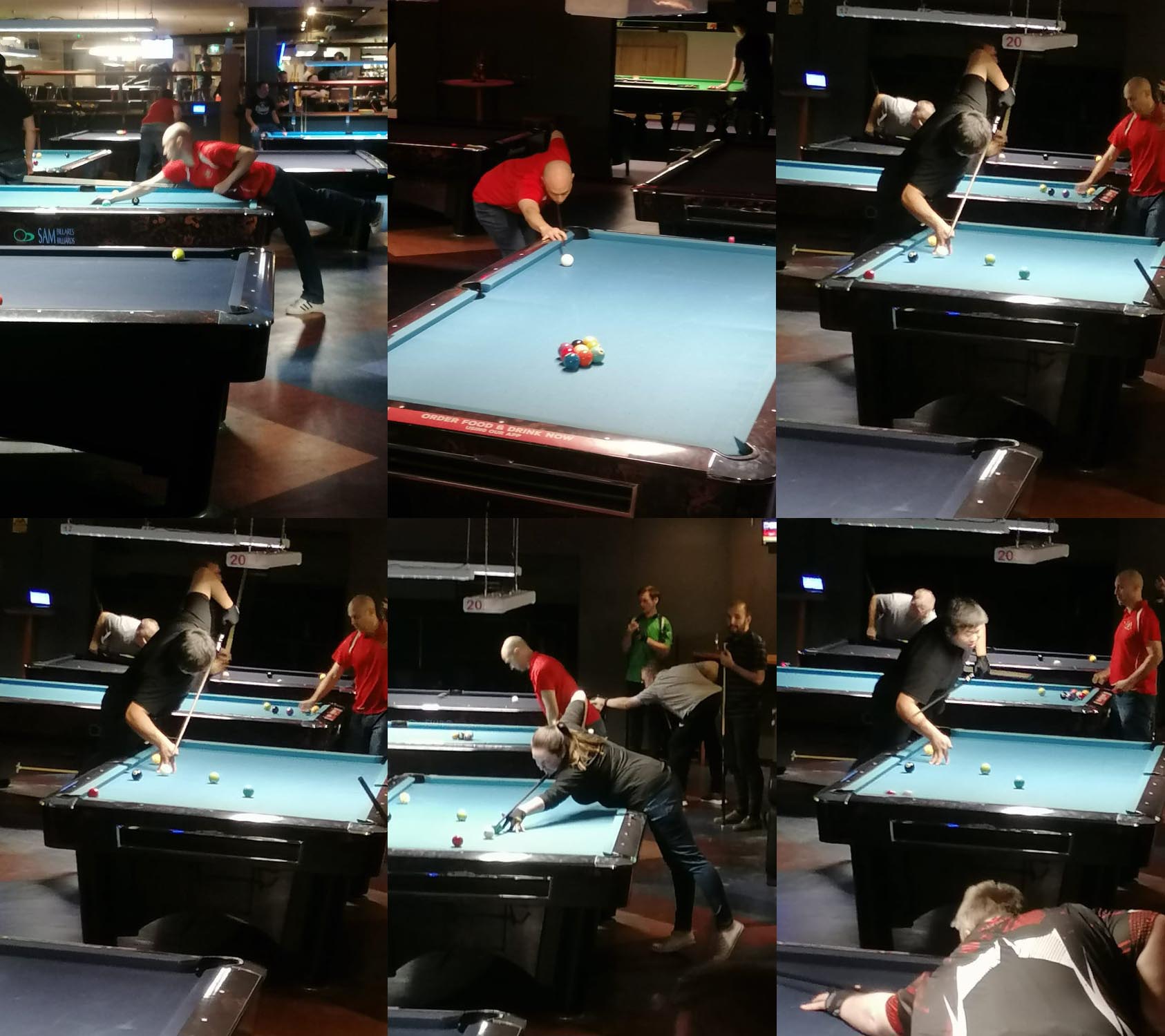 Click the image to view the larger photos - use "back" to return here.
The last sixteen was taking shape, and Luke Hart continued his recent impressive form these last few months with a tight, but impressive win over Luke Garland - 7-6. Stewart Colclough also fell by the wayside at this point, to a solid looking Adam Lewis who won 7-6.
Into the quarter-finals, and one of the quirks of the double-elimination format presented itself - being knocked out of the tournament by the player you already beat in the earlier rounds! Luke Hart 7-2 over Apostolis Harmas. Apostolis no doubt will have been disappointed, but certainly a good day's work and no shame in the loss. Elsewhere Benji Buckley was quietly bringing some of his best ever form to the table, whitewashing Dave Hopkin - no mean feat 7-0. Terry Davies survived a hill-hill thriller to knock out Adam Lewis, and Kev Simpson made light work of Ryan Wissett, putting an end to the Liverpudlian's good run.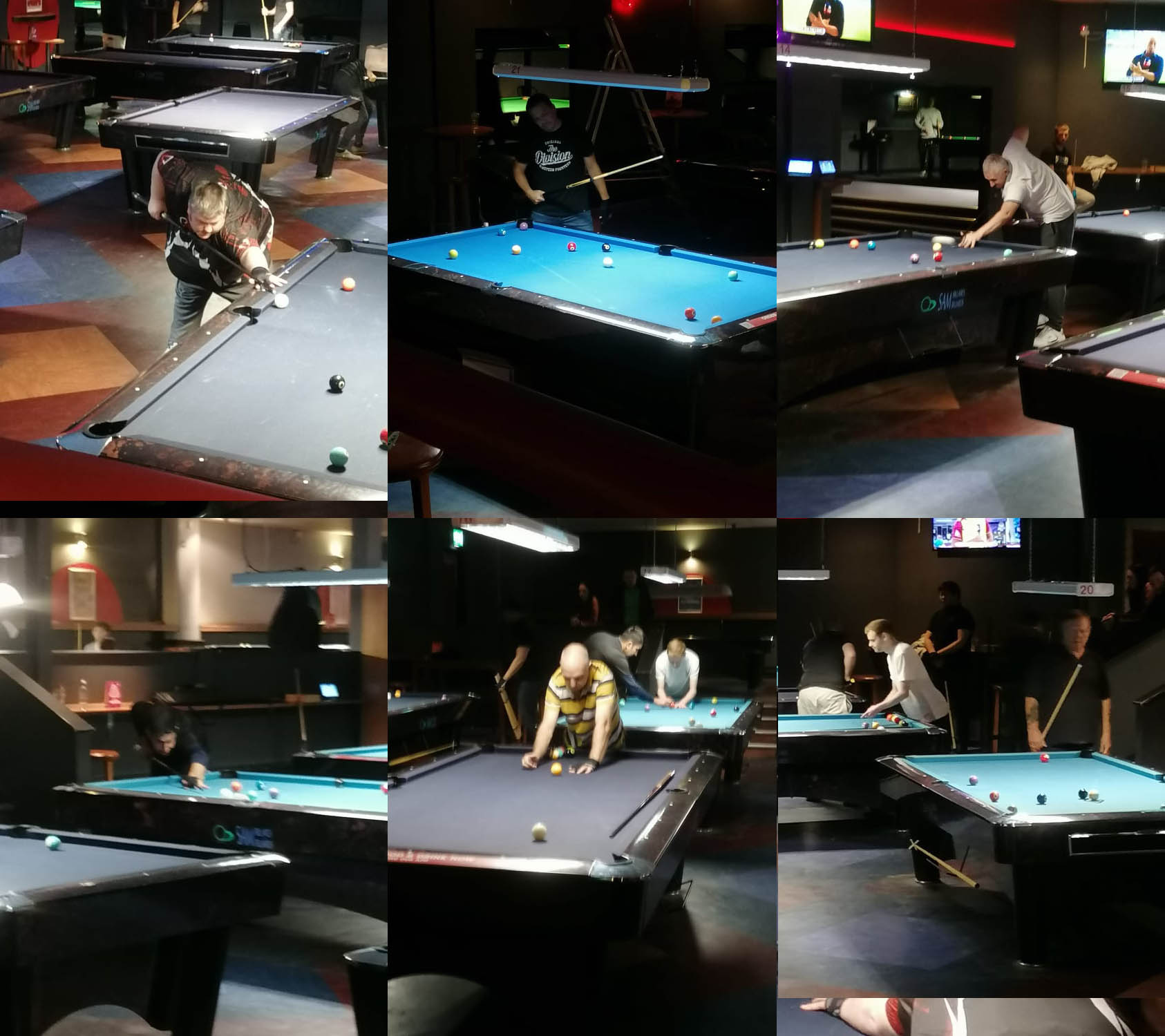 Click the image to view the larger photos - use "back" to return here.
As for the semis, fate seemed to be heading one way only - for yet another meeting between Kev Simpson and Benji Buckley who have had many a battle over the years. Terry Davies and Luke Hart losing to Benji and Kev respectively.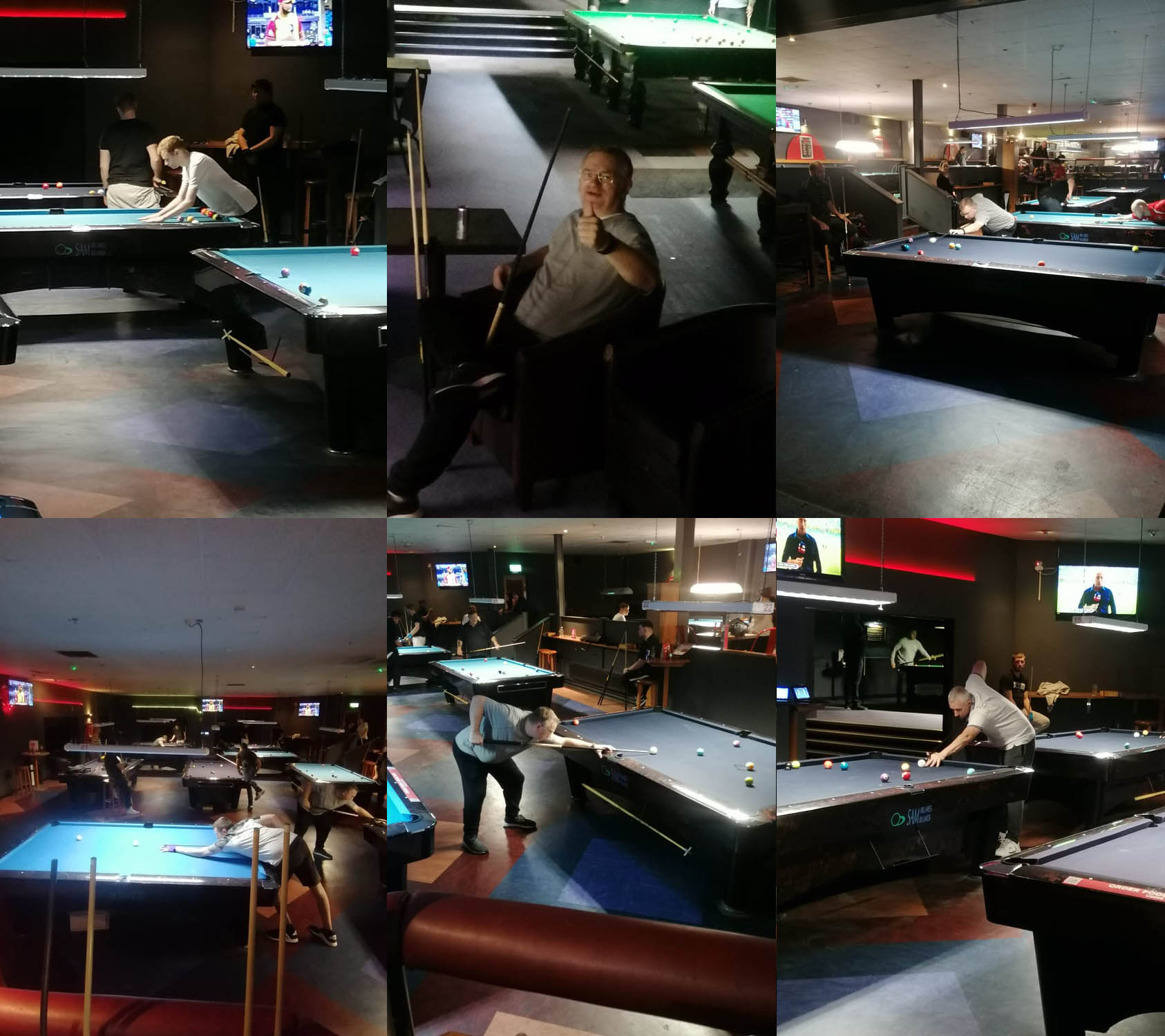 Click the image to view the larger photos - use "back" to return here.
Whilst a battle between these two local titans could usually go either way in this format, today it perhaps felt right and inevitable that Benji took the final, 7-4. Whilst Kev had a fine day with some convincing wins, it's fair to say Benji was in great form - conceding only five racks across the whole tournament going into the final. He took the title, the first place prize money, and cemented his place in the end of season grand final.
Many thanks to all who watched, all who competed, and to the Go-Customs 9-Ball team who ensured yet another smooth event. More than anything else though, many thanks to our sponsors, ensuring some healthy payouts to the players.
See you all again soon!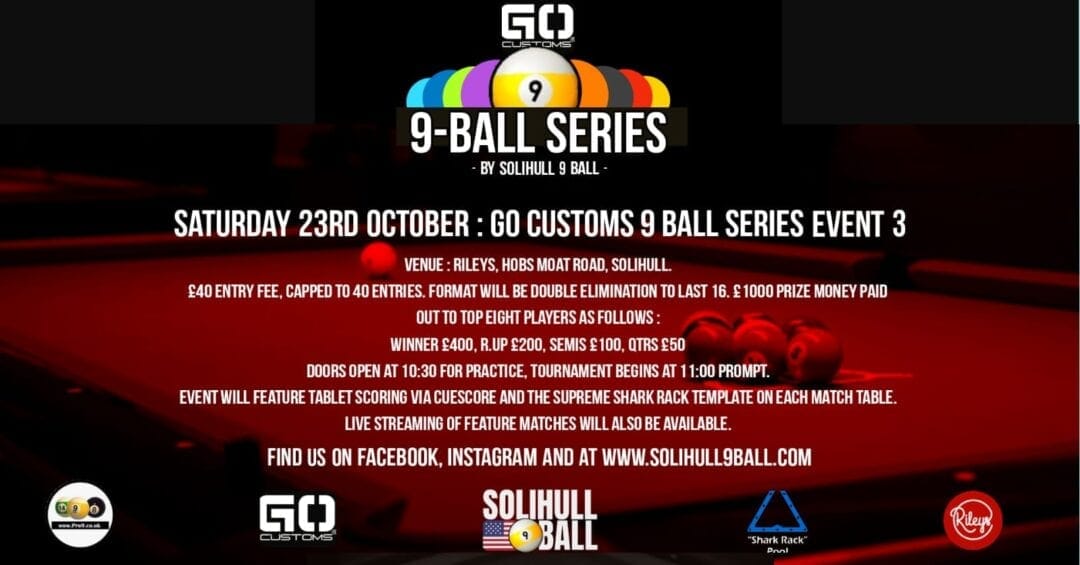 Click the image to view the larger poster - use "back" to return here.
Enjoy the article? Now try this...



View Pro9's front page!

Chat about this article in our forums.

Visit The Pro Shop to see new cues and gadgets.

Check out the Pro9.co.uk calendar for details of more events.