The Best Tips for Betting on Pool Billiards
When you think about gambling online and betting on sports, it's unlikely that you immediately think of pool billiards. But that doesn't mean that you shouldn't have a bet on billiards. It's an exciting and fast-paced sport, and you can enjoy it by live-streaming it from a reputable new bookmaker online like the UK ones at
Find Betting Sites
. Pool is a funny old game and has many variants and different rules. Moreover, the fact that it can be played in a pub means that many amateur players fancy themselves as decent players!
However, it would help if you viewed pool more like snooker and appreciate the significant difficulty of getting your angles right and winning a frame. Playing pool with your mates in the pub is excellent fun, but so is betting on some of the big pool championships that are competed in different parts of the world (mainly in the US and Qatar). Here are some top tips to consider when placing your bets if you're new to betting on pool billiards.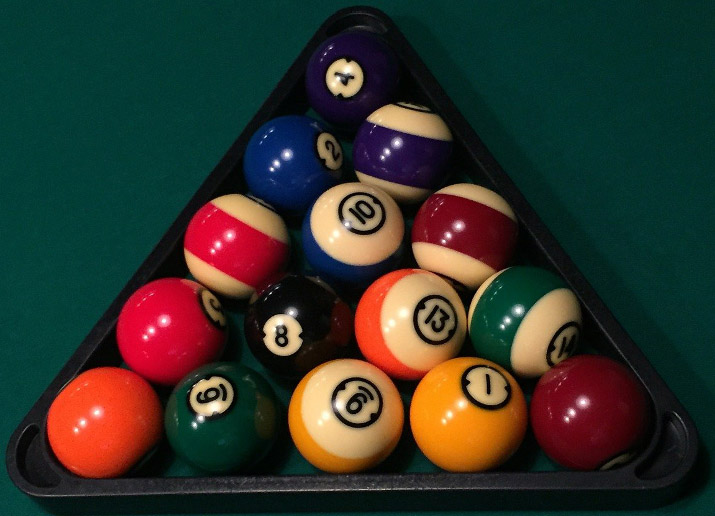 Choose a reputable bookmaker 
This isn't specific to pool and should be at the top of your priority list when placing a bet online. To make sure your money is safe and secure, you should choose a reputable bookmaker with which to place your bet. It's widely accepted that William Hill is the best bookmaker to place bets with in the pool billiards market. This is because they have the most advanced markets before the major pool tournaments and the most in-depth in-play markets when the competition is underway.
Know which type of pool you're betting on
There are many different types of pool, so you need to make sure you know what kind of game you're betting on. The most common market available to UK gamblers is nine-ball billiards. If you're new to gambling on pool, you should perhaps keep your bet simple until you become familiar with the complex rules. A straightforward bet on which player will win an individual match is an excellent place to begin until you become more confident within the market.
Read up on the rules before placing a bet 
This might sound a little unusual, but you should read up on the rules set out in the game before placing a bet. This is because even within nine-ball pool, there are different versions. Hence, the in-play rules tend to be agreed upon either by the competitors or the competition organisers before the game gets underway. If you're following the big competitions, such as the World Pool-Billiard Association, they follow the traditional rules of nine-ball pool. But to save yourself from losing money, you should read up on the pre-tournament rules, so you know what to expect!
What are the biggest tournaments I can bet on?
As with any sport, it's often the most fun to bet on the biggest tournaments. With pool, it's also the case that the bigger tournaments present a wider variety of markets, so it's a great way to get to know how and what to bet. Below are some of the major tournaments to look out for:
WPA World Nine-ball Championship
ACUI Collegiate Nine-ball National Championship
The US Open Nine-ball Championship
Women's US Open
Total9ball
Total9ball is the largest amateur 9-ball tournament in the UK, and it has been taking place since 2010. While there are other types of pool that you can bet on, nine-ball tends to be the most popular and most widely played.
Enjoy the article? Now try this...

Chat about this new product in our forums.
Visit The Pro Shop to see what's new in cues and gadgets.