1 Tiger Everest Tip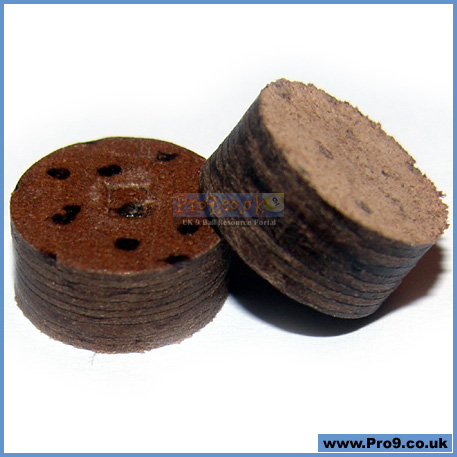 1 Tiger Everest Cue Tips
1 GENUINE Tiger Everest Laminated Cue Tip - the most sophisticated, durable and advanced cue tip created.
Genuine Tiger Everest Laminated cue tips

Hardness: Medium

Diameter: 14 mm only

Durometer (Type A): 96

Installation: Glue from the embossed initial side!
Selected from the finest quality pig skins in the world, each layer is carefully selected and split. From these splits only the ten most even and durable layers are chosen.
By vacuum laminating with our own VACULAM process, Everest cue tips become the best laminated cue tip ever. Each Everest Laminated Cue Tip is individually tested for consistency, hardness and quality.
This cue tip shapes like a hard tip, hits like a medium and has a control like a soft tip. Play with one and experience, THE ULTIMATE HIGH IN PLAY!
price: £19.53