Replacement Blade for Grazer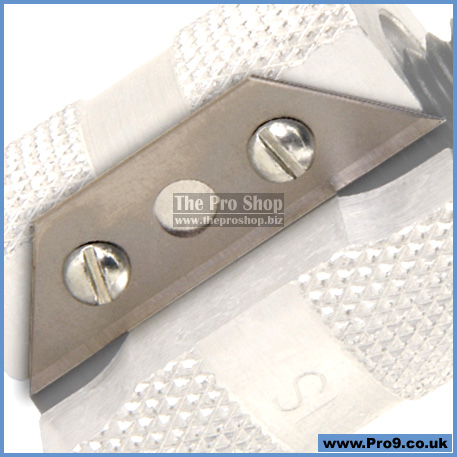 Joe Porper Replacement Blade
Suitable for Mushroom Grazer

Joe is now 80 year's young and but his reputation for the designing and manufacturing the best quality tools in the world is legendary.

His fabulous invention "The Mushroom Grazer" is a particularly useful tool is superb for shaving those distracting edges off worn cue tips without damaging the ferrule, and indispensable when fitting new tips, but even the best tip tool needs a sharp edge to work effectively, so arm yourself with a replacement blade and breath new life into your grazer.

Simply undo the two screws, replace with the new blade, and tighten - remember, the safest way to do this is by using the correct tools for the job, and always take care when handling sharp blades.

Look out for more quality products from Joe Porper's Creative Innovations range, coming soon to The Pro Shop.
price: £2.49