Pro9.co.uk news
Pro9.co.uk news is not available today
Information
Action
Le Manifik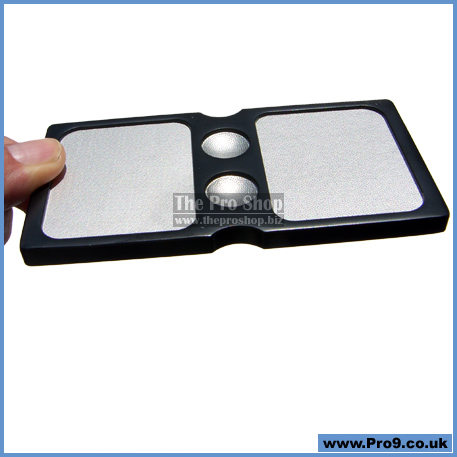 Le Manifik - Cue Tip Tool by Tiger
Cue Tip Shaper and Scuffer
Performance you can count on!
It will never damage your cue tip.
Durable, yet light weight.
Two choices of shapes and scuffers.
How to scuff...
To scuff your cue tip, choose the fine or coarse side of Le Manifik. Place the scuffer on the cue tip and move the shaft in a circular motion until you get the desired finish.
How to shape...
To shape your cue tip, use either "Nickel" or "Dime" shapers. Place Le Manifik on the floor, take the whole cue and place the cue tip in the shaper, with your palms move the cue in a circular motion back and forth. You can also shape the cue tip by placing Le Manifik in your hand and moving it side to side on the cue tip. To make sure you have the proper shape use the Le Manifik shapers guide located on each side.
Easy to use, made to last!
*Carrying case (a draw-string pouch) is included.
price: £33.50
This product is no longer available