Super Glue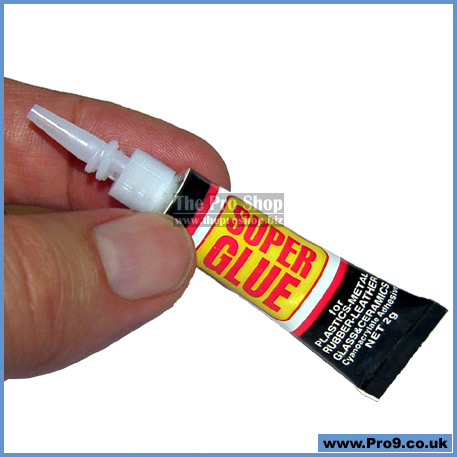 Super Glue
Ideal for plastic, metal, ceramics, wood, glass, leather and much more!
Directions:
Both surfaces must be smooth, clean and dry.
Apply to one surface (only one drop per square inch).
Place in position immediately and apply slight pressure until glue sets.
Attention:
Ensure cap is replaced quickly and securely after use.
When piercing the tube be careful not to apply pressure.
Store in a cool dry location.
If temperature is below 5 degrees C, the hardening time is longer.
Please note this will be sold to over 18s only.

DELIVERED FREE WITH ANY TIP PURCHASE FROM THE PRO SHOP!
price: £0.00