Black 14mm Tip Pad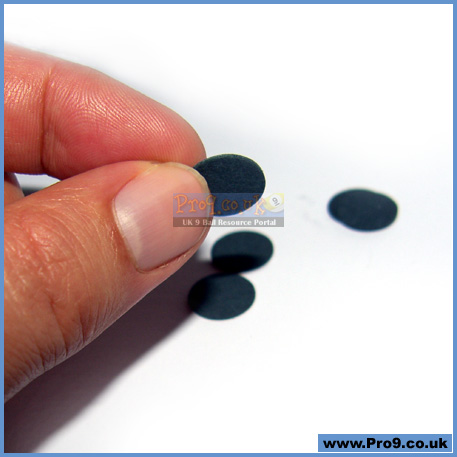 Black 14mm Fibre Tip Pad
Now sent FREE with any 14mm cue tip purchase from The Pro Shop
Approx: 14mm diameter.
Approx: .31mm thickness.
Fix between tip and ferrule.
Fibrous pad protects valuable ferrules.
Softens and sweetens the "hit" of "stiff" cues.
Use normal super glue to fit these - as gel tends to be too flexible.
One of these wil be sent FREE with every 14mm cue tip purchase. If not selected, we will send a random colour, although this will normally black.
price: £0.00