Le Pro Tips 14mm (x3)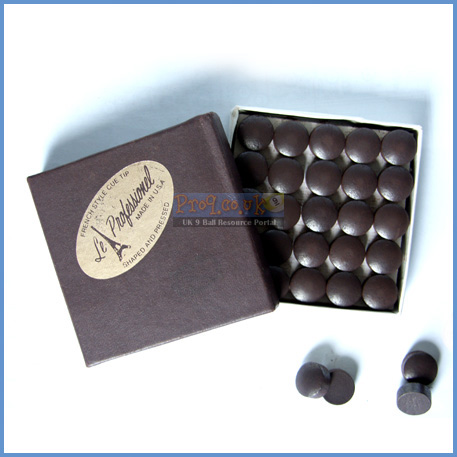 Le Professionel cue tips (or "Le Pro" as they are more commonly known) are sold pre-installed to many of the best cues in the world and are made by the Tweeten Fibre company.

For almost 85 years, Tweeten has been the name to trust in Billiards cue tips, chalk, and accessories.

They are the ONLY U.S. manufacturer of professional quality billiards chalk and cue tips, and are proud of their quality and dedication to our sport.

Discerning players INSIST on Tweeten quality.These cue tips are the finest Oak Leather available anywhere. Preferred by professionals. Packed 50 to a box in a variety of sizes - we are offering 3 of these in the 15mm size... This is because there is more leather for your money, and you can trim to fit any pool cue.
price: £5.99