Telescopic Bridge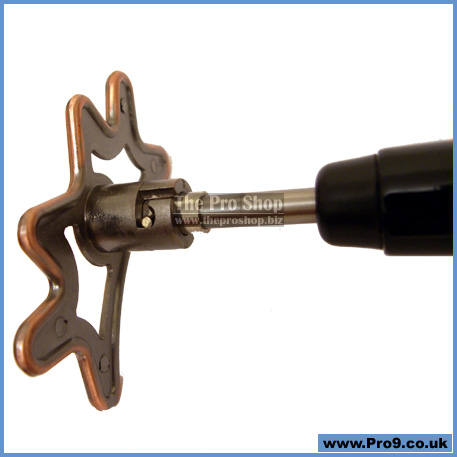 Telescopic Bridge
Portable rest with retracting pole and removable bridge head.
Useful extending bridge stick weighing only 400g.
35cm long retracted, 115cm long extended.
Four telescopically extending metal tubes.
Quick release bridge head, for easy storage.
Chunky sized brown grip, light weight pole, with sturdy, multi-position head.
Portable, practical, a useful tool for any player.
This cleverly designed portable rest is light enough to carry with you everywhere, but with a sturdy bridge head unit to provide a solid and stable base for the cue. The bridge head can be removed very quickly with a push-and-quarter-twist motion, enabling storage of the head and collapsed pole in the smallest of cue cases.
COLOUR: Brown
This item currently differs from the photo as it is only available in brown.
price: £54.99