Outsville Accu-Rack Pro 10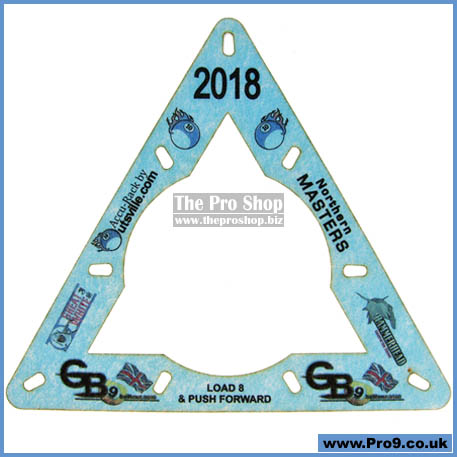 ACCU-RACK PRO10 TEMPLATE (FLAT PACKAGED)
Exactly as being used on the GB 9 Ball Tour for 2018 and 2019

Accu-Racks are the number 1 template on the market. Used in the 2015, 2016 US Open 9Ball Championships and the 2016 Kuwait Open as well as regional tournaments all around the country.

packaged in a protective tube to make transport easy.

Accu-Racks use proprietary geometry and a polyester slurry coated materials so they can work where other templates have failed.. Load the balls, touch em up and you have a fair and frozen rack in 30 seconds or less......

Because of the materials chosen these will last months longer than the plastic competition....

This listing is for the 10ball Version of the Accu-Rack is packaged flat to make transport easy.



price: £12.00