Predator P3 No Wrap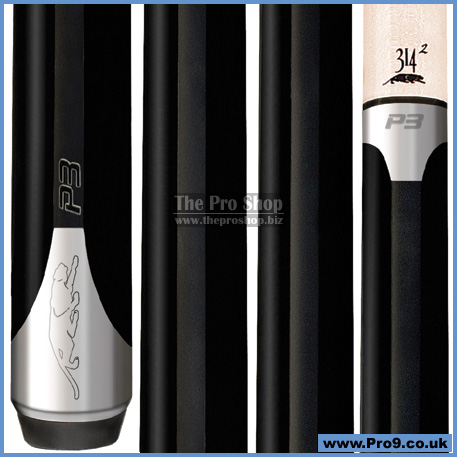 Predator P3 No Wrap
The customizable weight cartridge system means you can fine-tune P3 within a tenth of an ounce, while the 30 pieces and dense Ash core give you an astonishingly solid feel, better straightness and dead-on accuracy.
Standard tip: Everest by Tiger Products

Uni-Loc Weight Cartridge System for precise weight tuning

Standard weight: 19oz (18.5-20.5 available) adjustable in .10oz increments

Wrap: No Wrap

30-piece butt construction to enhance feedback

Original Uni-Loc Quick-Release Joint coated with Balinit

Predator 314 Shaft Technology for increased accuracy
Adapt or Perish
The cue of the future is here, and about to change the game forever. Meticulously engineered, the P3 has a 30-piece core made of Maple and Ash wood layers for enhanced feedback. And the Uni-Loc Weight Cartridge System provides up to 30 weight combinations for your cue, with tune-ability to a tenth of an ounce. Metal accents on the butt cap and joint collar give just the right shine to an understated, yet striking cue. Plus, the premium Leather Luxe+ Wrap, with its softer-than-leather feel, cushions your hand and absorbs sweat when the intensity of the table is at its peak.
price: £783.40