Predator 8K-2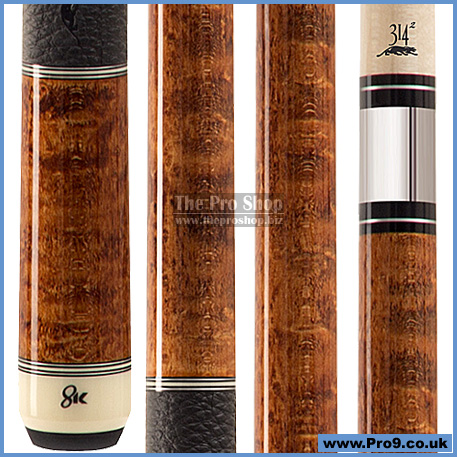 Predator 8K-2
Precision Is Measured In Thousandths

In a game where the smallest of fractions can draw a distinct line between victory and defeat, precision crafted equipment matters. Introducing the all-new Predator 8K Series, featuring our world championship winning C4+ Technology and your choice of our world renowned 314-3 or Z-3 low-deflection shafts, 8K Series cues are sure to sharpen your game's edge.

• Golden Stained Birdseye Maple
• Alternating Silver & Micarta Rings
• Shaft: 314-3 (Z-3 or VANTAGE available)
• Standard shaft length: 29" (30" available)
• Standard tip: Everest by Tiger Products (changeable)
• Joint: Uni-Loc Quick Release Joint
• Standard weight: 19oz (18.5-20.5 available) adjustable in .10 oz increments
• Wrap: Uni-Loc Leather LuxeTM

Richly stained maple conceals the high-performance engineering inside the Predator 8K-2.

Feature packed with our top technologies and created to the most exacting standards, 8K-2 like all 8K series cues stands at the pinnacle of high-performance.
price: £699.00
This product is no longer available