Predator 5K4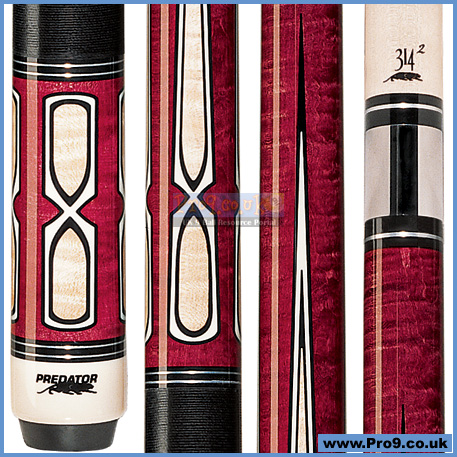 Predator 5K4
The 5K4 features burgundy stained curly maple / natural curly maple, ebony, micarta inlays /steel joint / double silver rings.
Shaft 314˛

Standard shaft length 29"

Standard tip Everest® by Tiger® Products

Joint Uni-Loc®

Standard weight 19oz

Wrap Irish Linen
All 5K cues feature C4™ four-piece core construction technology, a 4 piece pie slice core with a feel so good you can actually hear the difference – a solid "thunk" when you take your shot. all but eliminated the "buzz" or negative feedback that's so common with other cues. All you get is pure, positive feedback and a more accurate shot.
price: £563.00