Maestro 1 Special Edition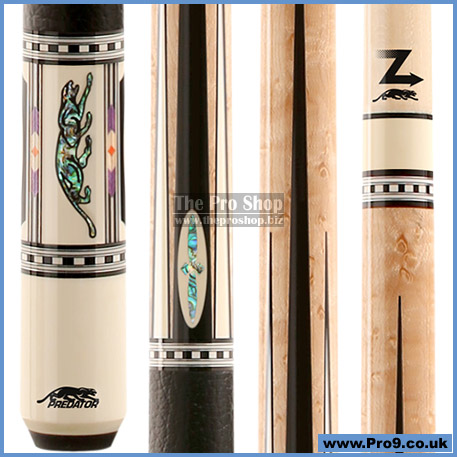 MAESTRO 1
INTRODUCING THE MAESTRO SPECIAL EDITIONS
BY K. MIKI.
Richly constructed of Gabon Ebony, highly-figured Birdseye Maple, warm Elforyn, and Paua shell, each of these 75 hand-crafted and signed special-edition cues pays tribute to the custom cue composers of a bygone era.
Cue Materials
• Gabon Ebony
• Birdseye Maple
• Elforyn
• Paua Shell
• Pressed Leather Wrap
Featuring the Uni-Loc weight cartridge system and radial pin, each Maestro arrives paired with your choice of Predator's world-renowned low-deflection shafts, making the only thing standing between you and a standing ovation – finding a worthy opponent.
Shaft Construction:
• Shaft: 314-3, Z-3, or Vantage (+�19)
• Standard Shaft Length: 29″
• Standard tip: Predator Victory Tip (Medium)
• Joint: Stainless Steel Uni-Loc Radial
• Standard weight: 19oz (18.5-20.5 available) adjustable in .10 oz increments
• Weight system: Uni-Loc Weight Cartridge System
• Wrap: No Wrap
*Uni-Loc Weight Cartridge System
sold separately here
- adjustable in .10 oz increments
price: £2003.95
This product is no longer available