Poison VX STK - Playing Cue / Y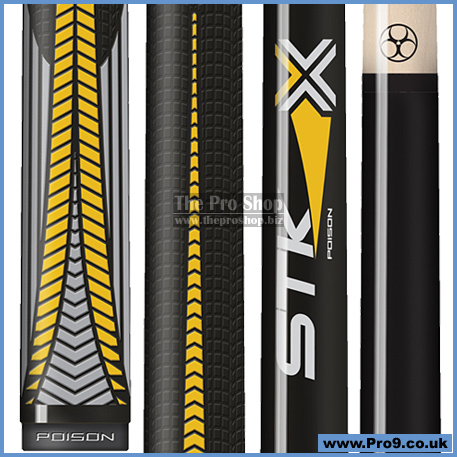 Poison VX STK - Two-piece playing cue
More grip from any angle - the new VX Series

• Shaft Length: 29"
• Taper: Pro
• Tip: Sarin
• Finish: Gloss
• Handle Length: 29"
• Shaft Joint: Mini-Radial
• Standard Weight: 19oz.

Features the Venom Shaft for best-in-class playability and a slick, glossy finish. The new GTX™ Grip has alternating traction zones, so players can rotate the cue to the surface that feels most comfortable in their hand.
price: £209.99
This product is no longer available