Poison VX JMP - Jump Cue / G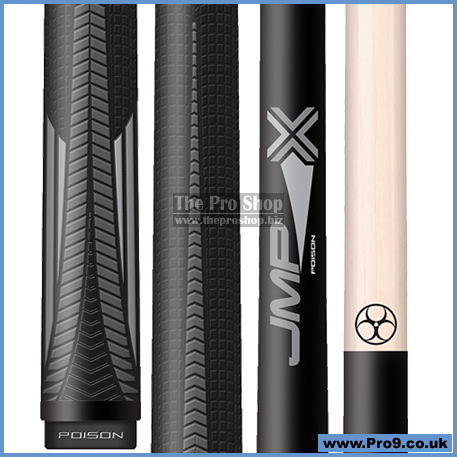 Poison VX JMP - Two-piece jump cue
More grip from any angle - the new VX Series

• Shaft Length: 29"
• Taper: Pro
• Break/Jump Tip: Phenolic
• Painted Shaft: 9"
• Finish: Matte
• Handle Length: 12"
• Shaft Joint: Mini-Radial
• Standard Weight: 7.5oz.
(adjustable in 0.2, 0.4, 0.5, 0.7 and 0.9 oz increments with weight bolts).

Short 41" construction with a removable back-end that features the new GTX™ Grip for tight jump shots. Innovative weight bolt technology allows cue weight to be increased based on personal preference, adding more power to your jump shot.
price: £99.99
This product is no longer available