Poison Armor Hard Case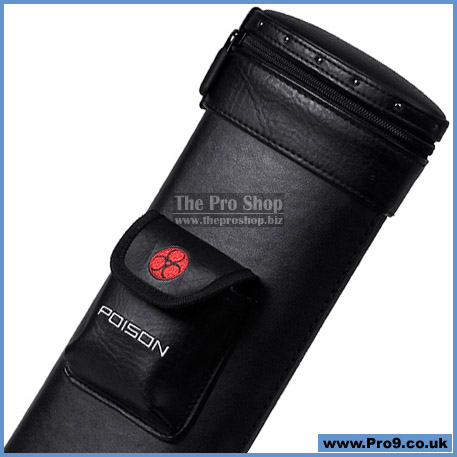 Poison Armor Hard Cue Case
(2 Butt/4 Shaft)

The Poison d2 Butt 4 Shaft Hard Tube Style Pool Cue Case is sure to turn heads with its sleek streamline design like a sleek black sports car. The dual front pockets give you plenty of room for your billiard chalk and jump cue. The additional extra padding on the strap provides a more comfortable feel, and the case is also lighter in weight.

Poison Billiards Cue Cases are constructed with durable ultra-vinyl and ballistic nylon featuring a look and feel that exclaims you are ready for the competition, and are designed by Predator Cues; to protect your arsenal of cues as you take on the competition whether its on your turf or theirs.

We are pleased to deliver worldwide, but due to the weight/size of this product FREE shipping is only available ANYWHERE IN EUROPE.

price: £209.00