Armor3 Red Hard Case 2x4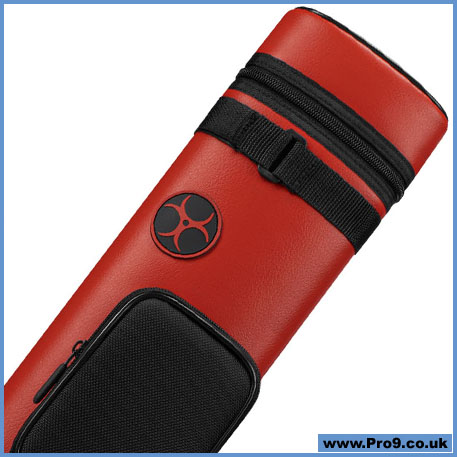 Poison Armor3 Red Hard Case
(2 Butt/4 Shaft)

High Caliber Security

The ARMOR third generation hard cases are constructed of durable ultra-vinyl, featuring Poison's signature colors. Easy on the eyes and on your wallet. Poison cases are primed to protect your arsenal – whether it's on your turf, or the competition's.

• Removeable, adjustable shoulder strap
• Nylon-lined interior
• Zip-top opening

Pocket Dimensions:

• Side Top Pocket: 5.75" x 3.75" x 1.5"
• Side Bottom Pocket:16.5" x 3.75" x 1.25"

More Information:
• Case Capacity: 2 Butts x 4 Shafts
• Case Opening: Top Opening
• Case Type: Hard
• Color: Red
• Case Material: Ultra Vinyl
• Case Pocket Space: Large
• Jump Handle / Extension Space: 1 Space
• Case Weight: 2.5 lbs (1.13 kg)

We are pleased to deliver worldwide, but due to the weight/size of this product FREE shipping is only available ANYWHERE IN EUROPE.

price: £169.00