Predator Air Rush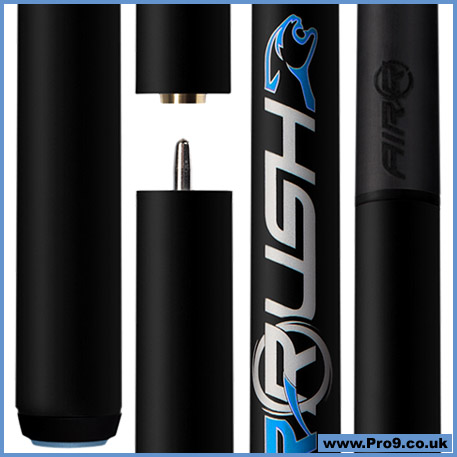 Predator Air Rush Jump Cue
SOAR TO VICTORY WITH THE ULTIMATE JUMP CUE
The Air Rush is the ultimate in jumping power and accuracy. Featuring innovative extended handles, it makes taking flight effortless, and helps to achieve precision landings. By improving your execution and making your jumping more efficient, Air Rush helps you increase your success rate on those difficult, hard to get out of situations, and ultimately increases your versatility on the table. Paired with our Air REVO carbon fiber shaft, the Air Rush is designed and developed for getting out of tricky spots with greater ease, style and comfort.
THE NEXT REVOLUTION REACHES NEW HEIGHTS
After years of research and development, the future of jump cues has arrived. Welcome to the revolution – introducing the Predator Air Rush jump cue with Air REVO carbon fiber composite shaft. This precision jump cue was developed and manufactured at our research and development facility just outside of Boston, Massachusetts. The Air Rush is an advancement validated and embraced by the best pool players in the world and stands at the apex of precision and performance.
Features
• 3-Piece Jump Cue
• Air REVO Carbon Composite Shaft
• Interchangeable Handles
• Black Painted Maple Butt with Matte Finish
• Uni-Loc® Weight Cartridge System
• REVO Soft bag
• REVO Wipes (x5)
• Microfiber Cleaning Cloth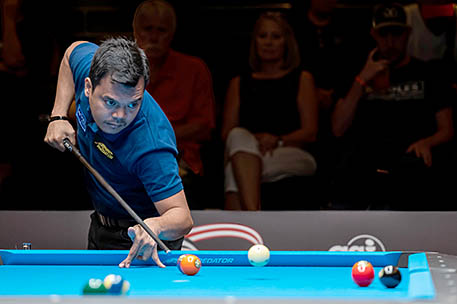 JUMP EFFORTLESSLY
► DELIVERS MAXIMUM QUALITY
Easier jumping means that you do not need to force your stroke and trade away finesse and accuracy. Thanks to the Air Rush's longer forearm and handle, shot solutions that call for higher or further jumps now require less effort to deliver. As a result of the longer handles, you need less arm elevation and in return get a more natural stroke that will improve your precision.
PIN-POINT ACCURACY
►ACCURATE HITS
The Air Rush was developed for jumping by reducing unwanted spin, which in-turn gives a more accurate hit. The Air REVO shaft features our low-deflection proprietary carbon fiber composite and ferrule-less construction and delivers precision performance at both high and low speeds.
POWERFUL JUMPS
►DESIGNED WITH POWER IN MIND
The Air Rush REVO shaft construction was reengineered specifically for jumping balls. Thanks to the strength and stability of carbon fiber, it offers a better transfer of energy and increased strength without any additional weight.
PERFECT JUMP CONTROL
► INCREASED BALL CONTROL
The Air Rush construction gives a player better control over the ball, reducing bounce and air time after the initial jump, and increasing the chances for better landings. The handle and forearm are interchangeable with their Uni-Loc® Steel-Lite joints and can produce great amounts of power seamlessly while providing a remarkably solid feel at different lengths.
OPTIMIZED PERFORMANCE
► JUMP-BALANCED
Backed by extensive research and pro player testing, the Air Rush's balance point is calibrated to effortlessly harness the player's power.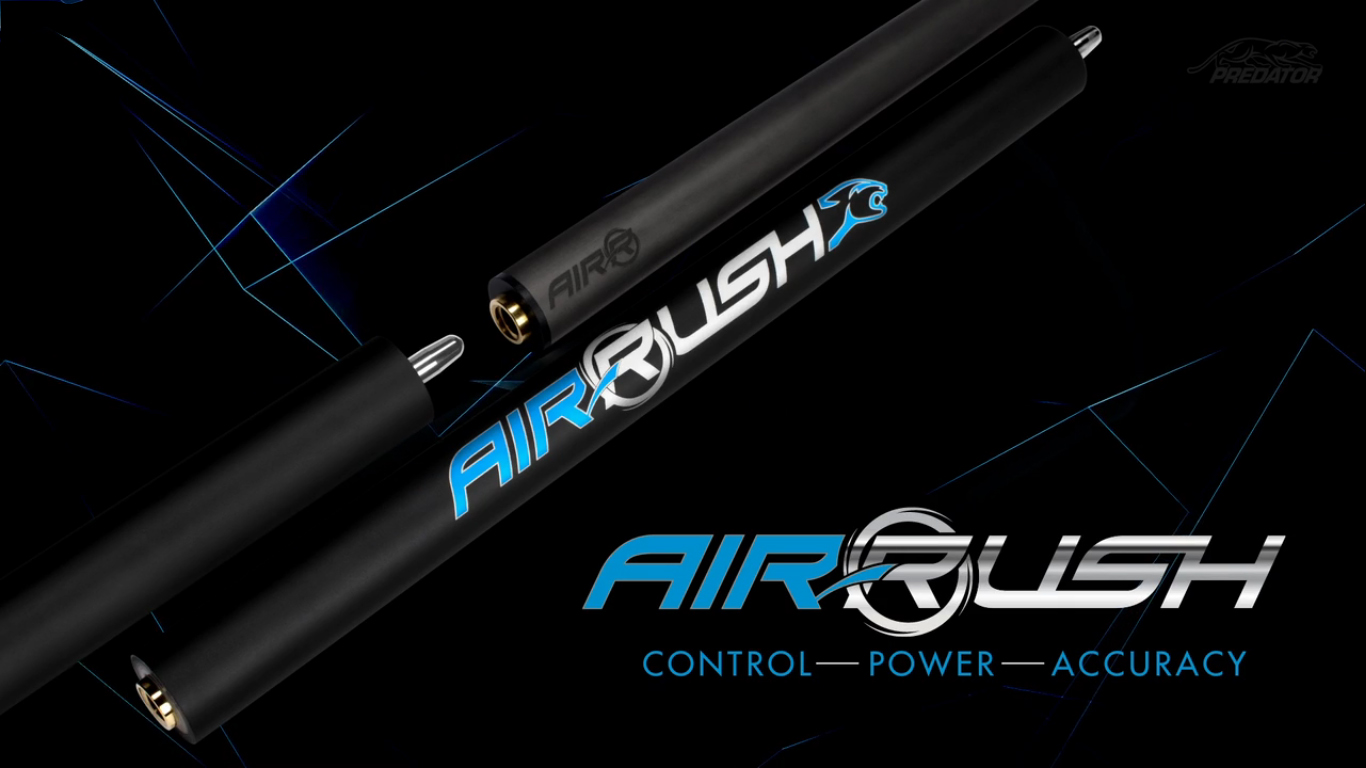 GET THE JUMP ON THE COMPETITION
Tap into the raw kinetic energy behind the Air Rush technology for the best jump cue performance available on the market and leap over obstacles that stand in your way. Our Air REVO carbon fiber jump shaft helps to achieve an effortless transfer of power and control. It was designed and developed to increase your success rate on already difficult shots and add more options on the table in tricky situations.
More Information
Cue Type: Jump Cue
Cue Style: Sport Tech
Color: Black
Joint Type: Uni-Loc® Steel-Lite Quick Release™ Joint
Wrap Type: No Wrap or Sport Wrap
Cue Tip: Phenolic with Carbon Fiber Shield
Tip Diameter: 14 mm
Length: 29" Shaft | 40.25" 2 Piece | 51.5" 3 Piece
Weight: 4.1 oz Shaft | 8.1 oz 2 Piece | 12.1 oz 3 Piece
price: £656.00