Predator P3 REVO RN / RW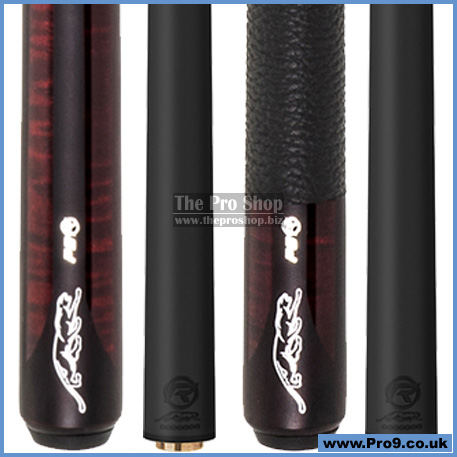 P3 REVO RN / RW
REVO Burgundy P3 available with or without wrap
Meticulously engineered, obsessively forward-thinking and with unprecedented P3 technology, these cues have changed the game forever. The customizable Uni-Loc Weight Cartridge system means the P3 can be fine-tuned to within a tenth of an ounce, while the 30-piece hard Maple and dense Ash construction combines an astonishingly solid feel, with unparalleled straightness for dead-on accuracy. It's simply the most consistent playing cue we've ever engineered.
• Shaft: REVO
• Standard Shaft Length: 29″
• Standard tip: Predator Victory Tip (soft)
• Joint: Uni-Loc Quick Release™ Joint with Balinit coating
• Standard weight: 19oz (18.5-20.5 available)*
• Leather Luxe Wrap / No Wrap
Package Includes:
• REVO carbon fiber composite shaft
• 5x REVO cleaning towelettes
• 2x Predator 1080 chalk
• 1x Predator microfiber cleaning cloth
• Predator & REVO Patches
More about the REVO shaft's revolutionary performance & construction
REVO Shaft Technology
After the better part of a decade filled with research and development, the future of cue sports has arrived. Welcome to the revolution – introducing the Predator REVO carbon fiber composite shaft. Developed and manufactured at our research and development facility just outside of Boston, Massachusetts, Predator REVO shafts stand at the apex of accuracy and performance.
SPECS & TECH - 12.4mm
Most accurate Predator shaft at low and high speeds
• Tip Diameter: 0.49″ (12.4mm)
• Taper: Low-Rise Taper with 8% rise over the first 14 inches
• Ferrule Length: Ferrule-less construction
• Joint: Uni-Loc Quick Release
• Tip: Predator Victory Tip (soft)
• Shaft Length: 29″
SPECS & TECH - 12.9mm
Most accurate Predator shaft at low and high speeds
• Tip Diameter: 0.51″ (12.9mm)
• Taper: Low-Rise Taper with 5% rise over the first 14 inches
• Ferrule Length: Ferrule-less construction
• Joint: Uni-Loc Quick Release
• Tip: Predator Victory Tip (soft)
• Shaft Length: 29″
*Uni-Loc Weight Cartridge System sold separately
price: £1176.00