Predator P3 REVO CN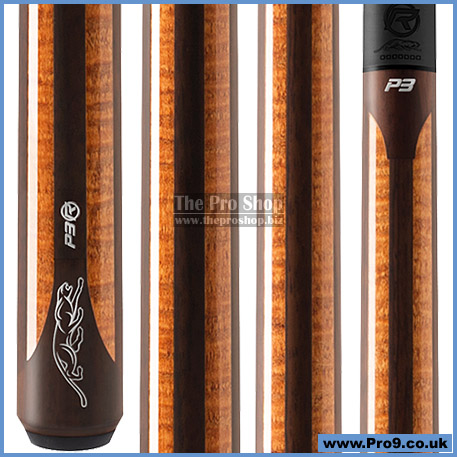 P3 REVO CN
REVO LIMITED EDITION CUES
Innovation distinguishes between a leader and a follower. Proudly introducing the next big leap in billiards technology. Predator's REVO limited edition cues were designed and developed to be paired with our ground breaking REVO carbon fiber composite shaft. Each release features one of Predator's hallmark butt-construction technologies, limited edition box, and everything players need to take their game to an entirely new level.
• Shaft: REVO
• Standard Shaft Length: 29″
• Standard tip: Predator Victory Tip (soft)
• Joint: Uni-Loc Quick Release™ Joint with Balinit coating
• Standard weight: 19oz (18.5-20.5 available)*
• Wrap: No Wrap
More about the REVO shaft's revolutionary performance & construction
P3CN
Introducing the Predator P3 REVO Limited Editions. Featuring alternating stripes of glossy golden stained curly maple and matte finished Rosewood, 30-piece construction, the Uni-Loc Weight Cartridge system, and an all-new taper developed for the REVO shaft. Each of the individually numbered cues has the beauty and technology to take your game to new heights.
• Gloss & Matte alternating finish
• Individually etched and numbered
• All-new P3-REVO taper
• Balinit coated Uni-Loc Quick Release Pin
• Uni-Loc weight cartridge system
• REVO LE carbon joint protectors
• REVO carbon fiber composite shaft
• 9x REVO cleaning towelettes
• 2x Predator 1080 chalk
• 1x Predator microfiber cleaning cloth
• Predator & REVO Patches
REVO Shaft Technology
After the better part of a decade filled with research and development, the future of cue sports has arrived. Welcome to the revolution – introducing the Predator REVO carbon fiber composite shaft. Developed and manufactured at our research and development facility just outside of Boston, Massachusetts, Predator REVO shafts stand at the apex of accuracy and performance.
• Tip Diameter: 0.51″ (12.9mm)
• Taper: REVO Low-Rise Taper
• Ferrule Length: Ferrule-less construction
• Joint: Uni-Loc Quick Release
• Tip: Predator Victory Tip (soft)
• Shaft Length: 29″
*Uni-Loc Weight Cartridge System sold separately
price: £1247.90
This product is no longer available