OB J-Line 308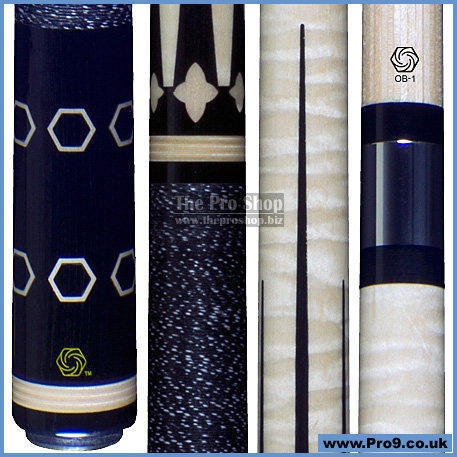 OB J-Line 308
308 6 Point Ebony and Curly Maple

Our 308 series cue features a beautiful Curly Maple forearm with 6 ebony points with 6 maple sheilds. The Ebony butt sleeve has 12 hexagon shaped inlays. A black with white spec irish linen takes care of the handle area while a polished steel joint and 5/16-14 pin takes care of the front end of the cue. At the bottom, you will find our exclusive "signature" ring to round things out. The 308 is 58" long, and the weight is adjustable from 18 to 20 ounces (using weight bolt set - sold separately).

OB J-Line Cues

The J-Line Pool Cues are designed and engineered by OB Cues and manufactured for us by Joss Cues in Maryland. These cues offer technology and good looks at very affordable prices. They are 100% Made in the USA.

The J-Line features a solid maple core that runs the full length of the cue handle, giving these cues strength, stability, and excellent playability.

The cues also feature our AWS weight system which allows easy economical weight changes. No hard to find special tools or one of a kind weight bolts. We use a 1/4" long reach Allen wrench and 1/2"-13 Allen head set screws. They are available from us or most hardware stores.

With all the different models to choose from, you are sure to find one that fits your style.

This cue is in stock, has a linen wrap, and comes with an original, unchalked OB1 shaft.
price: £380.00