Pro9.co.uk news
Pro9.co.uk news is not available today
Information
Action
Mezz SP Grip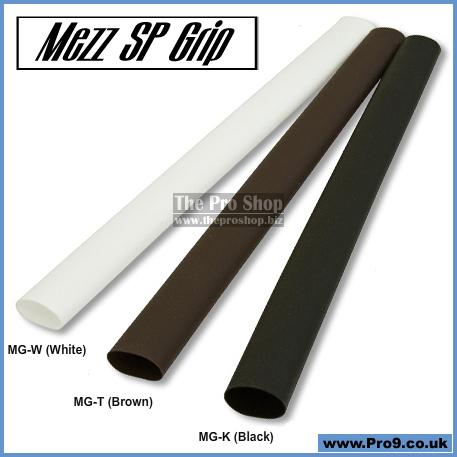 Mezz SP Grip
MG-W (white), MG-T (brown), MG-B (black)
The Mezz SP Grip wrap is a premium silicone rubber wrap, providing maximum grip on the cue while playing. The silicone material consists of a high-traction surface, giving the player greater control and consistency of the cue ball.
Soft, high grip silicone rubber.
Roll over existing wrap for improved tactile grip.
Also protect and preserve original wrap with this cover.
price: £17.03
This product is no longer available