Mezz Air Drive II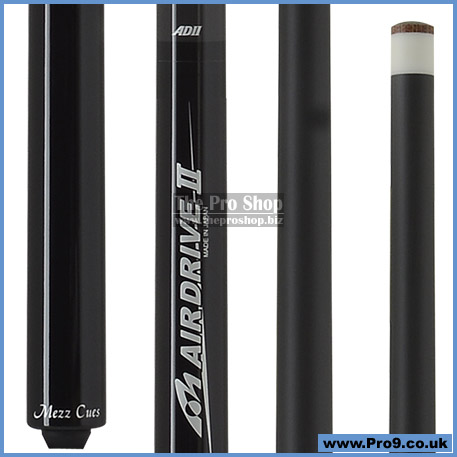 Mezz Air Drive II
PURE FLIGHT
The revamped Mezz Airdrive 2 was designed for
superior balance, accuracy, control and consistency for more confidence in every jump. This jump cue features the ADII carbon shaft combined with a mini Wavy joint for quick assembly yet maintaining a tight fit to help the jump cue, the player and the cue ball to work together in harmony. Put the highest level of jump performance in your hands.
• Shaft: AD II
• Shaft length: 737mm
• Tip: Trans
• Tip diameter: 13.5mm
• Joint: Mini-Wavy
• Butt: Hard maple
• Butt length: 313mm
• Weight: 230g ~ 250g
• Item # : AD2-K
www.mezzcue.com
Pre-Order a Mezz Air Drive II for delivery in July 2019.
price: £382.00