Pro9.co.uk news
Pro9.co.uk news is not available today
Information
Action
Mezz Air Drive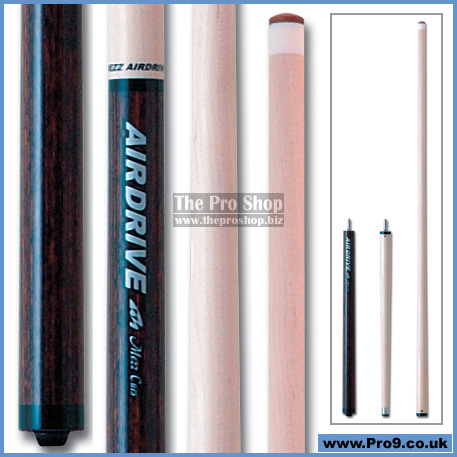 Mezz Air Drive
The Supreme Jumping Device
The AIRDRIVE was engineered with a completely different concept using the latest jump technology. The AIRDRIVE has a unique 1 butt, 2 shaft construction that assists you to jump a cue ball using both styles - "Standard Stroke" and "Dart Stroke". The AIRDRIVE gives you maximum jumping ability with control.
www.miki-mezz.com/world/cues/airdrive/index.html
Mezz AIRDRIVE composite wood butt is available in a choice 6 colours.
price: £264.00