Mezz Shaft Weight (Snooker)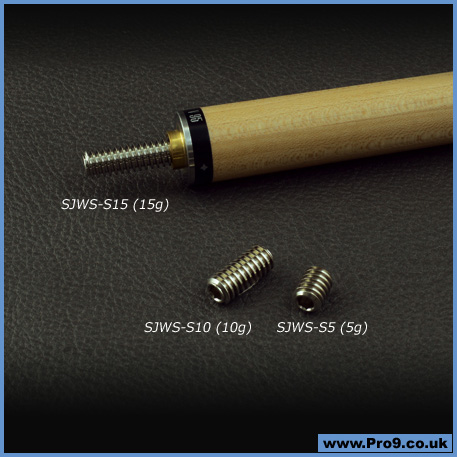 Mezz Shaft Weight Cartridge Set
(Snooker)
The Mezz Snooker Shaft Weight Cartridge Set (SJWC) allows you to customise the weight of your cue with the patented interchangeable shaft weight system.
This interchangeable shaft weight system provides a more forward balance that snooker players prefer.
The pack consists of a hex key (5mm) and three different weight bolts ranging from 5g to 15g.
See full details - Mezz V95 Snooker Shaft
MADE IN JAPAN.
Pre-Order this item now, for delivery in our next stock shipment.

Price includes free shipping - anywhere in Europe!
price: £46.00