Mezz PRO Series TA-3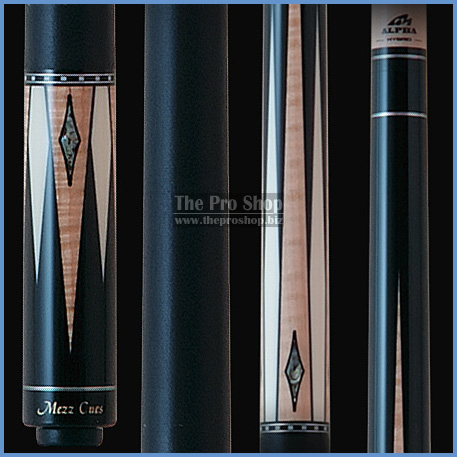 Mezz PRO Series TA-3
Championship Performance

Fueled by the demands of the professional player comes the revolutionary Pro Series cues. Miki Mezz, in collaboration with World Champions, have developed a line of cues whose technological innovations are only matched by its unsurpassed beauty. Now everyone can have the kind of accuracy and consistency professionals demand. A proven winner to bring out the champion in you.

Shaft : Hybrid Alpha
Shaft Length: 29 inches
Tip : Kamui Original (M)
Joint: United
Butt Length: 29 inches
Grip: Irish Linen
Weight: 19 ~ 19.5oz

Customise your cue with The Pro Shop - our selection of upgrade options include: Swapping the linen wrap for a black stained maple wooden grip area, or adding the Mezz Shaft Weight System to your choice of shaft).
price: £1640.00
This product is no longer available