Pro9.co.uk news
Pro9.co.uk news is not available today
Information
Action
Mezz Travel Bag MTB-K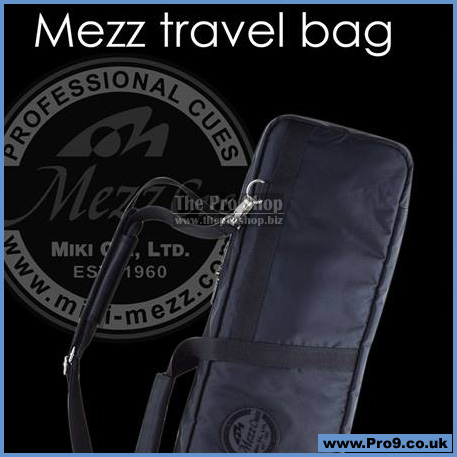 Mezz MTB-K

The Mezz Travel Bag K

The Mezz MTB-K travel bag makes traveling a comfortable experience. There is room for the cue case as well as for folded clothes and extra three mesh interior compartments for accessories. The two straps equipped with thick shoulder pads enable to hold the travel bag on back or normal way.

• Size: H900 x W220 x D150 mm
• Weight: 800g
• Materials: Nylon

The new MTB-K Mezz travel bag elevates traveling with comfort and ease. This bag is made with ultra-lightweight, durable materials and highly specialised mesh compartments for easier hauling and premium organisation. The MTB-K features the double strap system with thick shoulder pads that allow you to carry the bag on your back or on your shoulder comfortably. Safely keep your cue case and equipment woth comfort when traveling, the Mezz MTB-K travel case is the ultimate selection.

Order Now for delivery in 3 - 4 weeks

We are pleased to deliver worldwide, but due to the weight/size of this product free shipping is only available within the UK.

price: £126.51
This product is no longer available