Mezz EURO Series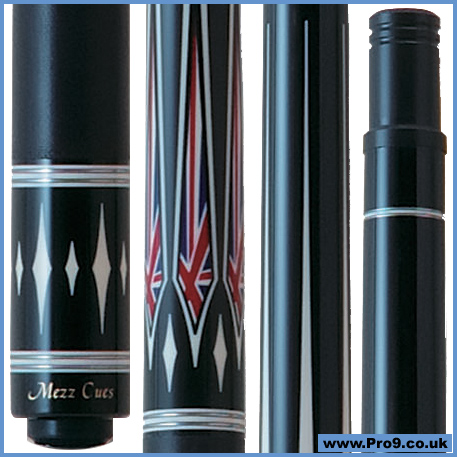 Mezz EURO Series
2011 Limited Edition
We are proud to announce that finally a long time project, namely the EURO models cueline is finalized. These 19 beautiful models are produced from Ebony, Juma, Aegis and Silver rings.
Shaft : Hybrid Pro II Shaft
MSRP : �858.33 ~ �1082.83
MSRP : �1,030 ~ �1,300
Joint : Wavy Joint
Tip : Hirano Tip (M)
Grip : Irish Linen (Solid Black)
Weight : 19 ~ 19.5oz
The exclusive and partially handmade EURO-models are unique due to the materials and hard work put in every cue. The fact that they are produced only in limited quantities in 2011 and the original design (first of its kind) makes this series a "must have"- cue for every pool fan!
Click here to view the full range (3.2Mb photo).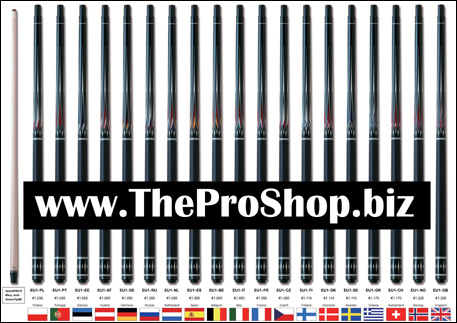 Click the above image to view the enormous poster (3.2Mb).
Please be advised that there are 2pcs (except EU1-PT which is 1pc) of each cue available with a 3 weeks delivery time after we have received your payment. As always in life the rule is "first come, first served", first to order will receive the cues in stock. If you would like to order these cues after the ones in our stock are sold out then the delivery time is 3-4 months. We would like to stress that the EURO model cues will only be produced in 2011. After that it is impossible to order EURO line cues.
price: £993.00