Lucasi Air Hog Jump Cue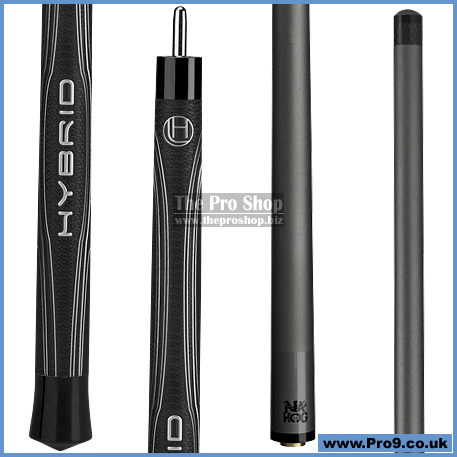 Lucasi Air Hog Jump Cue - Silver Hog
Tip: 14mm Bakelite Phenolic tip
Ferrule: 1/2 Carbon fiber
Shaft: 29in Air Hog shaft, Warp resistant moisture barrier
Collar: Black
Joint: Black Implex
Pin: Uni-loc
Wrap: X-Shox dampening system and G5 grip technology
Plate: Ergonomically flared grip
Bumper: none
Warranty: Lifetime Manufacturers Warranty


INSANE HEIGHT & AMAZING BALL CONTROL
The Lucasi Hybrid Air Hog Jump Cue - it is the hottest must-have product on the market, quickly becoming the professionals favorite go-to cue for insane height while retaining amazing ball control. Whether you are a pro or a beginner, jumping the ball comes with ease. It is so easy in fact, we guarantee you will jump the ball within 5 tries - no matter what your skill level is! Take a look at all the technology enhancements we have managed to pack into such a little package.

SUPER SIZED SWEET SPOT FOR EFFORTLESS JUMPS AND CONTROL
Massive super-hard 14 mm bakelite tip provides a gigantic sweet spot - larger than any other jump cue on the market - making jumping practically effortless. It is the large size that gives you more surface contact for higher jumps, greater control and less chance of a miscue.

VIRTUALLY INDESTRUCTIBLE CARBON FIBER FERRULE
Hard, powerful hits are no danger to this amazingly strong high impact ferrule. Even better, it is lightweight, too, for great play on the ball. And, Air Hog is the only jump cue that has it.

WARP-RESISTANT & SUPER SLICK
The shaft is coated with a grey moisture barrier that helps prevent warping for a longer life and is topped off with a super-slick surface treatment that allows it to glide effortlessly through your fingers. This treatment makes the shaft not only feel great on normal jump shots, it makes those awkward shots from bad angles when a smooth stroke is critical effortless.

CUE BUTT TECHNOLOGY
The Air Hogs extra lightweight butt lets you jump the ball further and easier, while our ergonomically flared easy grip gives you far greater control than you have ever experienced on a jump before.

G5 GRIP TECHNOLOGY FOR SUPERIOR STABILITY
G5 Grip Technology boasts a distinctive "S" pattern that provides unprecedented traction and stability for increased ball control. This allows for a more stable shot, translating into controlled "English" on the ball.

X-SHOX DAMPENING SYSTEM FOR MORE COMFORT
The X-Shox Dampening System features patent pending
shock-absorbing memory foam integrated into the wrap. X-Shox significantly reduces impact shock vibration by more that 27% compared to other cues on the market, making even your most powerful jump easy on the arm.
price: £174.55